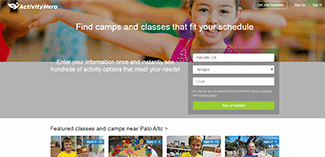 The Indian Angel Network (IAN) has tied up with Inventus Capital Partners to invest an undisclosed amount in US-based startups Assured Risk Cover and ActivityHero.
The investments are a departure from the usual strategy for IAN and Inventus Capital, as both of them make investments in India-based or India-focused startups.
The investment in US startups is an extension of IAN's strategy to spread its presence outside India after it started investing in UK ventures last year.
The news was first reported by The Economic Times.
"The reasoning behind these two deals is to diversify and get an exposure to different paradigms as investors," IAN co-founder Saurabh Srivastava said in the report.
Assured Risk Cover provides hurricane insurance cover using technology to counter delayed claim payment. It was founded by Stanford alumni.
The San Francisco-based ActivityHero is an online platform that aggregates children's after-school activities and summer camps. It also provides marketing tools and software to providers who have listings on the platform. The company was part of accelerator 500 Startups in 2012.
Inventus Capital has made investments in insurance comparison portal PolicyBazaar, car rental service Savaari, marketing company Vizury, and hospital information management service provider Insta Health, which was recently acquired by Practo.
The Indian Angel Network has made a string of investments in the past few months. These include online jewellery portal Fourseven, digital analytics startup PropheSee, and reputation management startup RepUp. It has also invested in Canada-based mobile video-streaming startup Jigsee, before it was bought by VuClip.
---