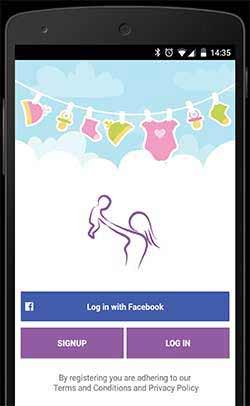 My Child App, which helps parents track learning disorder in children, has raised $100,000 (Rs 66 lakh) from Silicon Valley-based early stage VC fund 500 Startups, Singapore Angel Network and a bunch of angel investors.
Samir Bangara, Anisha Mittal, Amit Gupta, Pallav Nadhani, Lalit Mangal, Arihant Patni, Ritesh Malik, Deobrat Singh and Saurab Paruthi also put money in My Child App, the startup said in a press statement.
My Child App will use the money raised for product development and team building.
The app, built by Time Ahead Inc, identifies developmental/learning disorders in children aged between 11 to 24 months. The company's co-founders Harsh Songra, Shreya Shrivastava and Afreen Ansari are 19-year old college dropouts.
Songra, a student of Bhopal School of Sciences, was diagnosed with dyspraxia (a development disorder which affects motor coordination) when he was nine years old.
"Having information about learning disorders and who to speak with on a simple mobile app where a parent answers simple questions about the child's development is incredibly powerful in regions where mental health professionals aren't readily available," said Pankaj Jain, partner at 500 Startups.
In the broader parenting space, a bunch of tech players connect parents with experts for advice. Babycenter, enjoys top-of-mind awareness among young parents and also has customised features, such as online prayers and pre-natal classes for expecting mothers. Then there are players such as BabyChakra, Parentune, ZenParent, Parentedge, KIDSS (Kid Social Shell) and MyCity4Kids, some of which have also raised external funding.
Last June, Infomoko Technology Pvt Ltd, which owns and operates parenting tips child care services portal BabyChakra, raised an undisclosed amount of seed funding led by Mumbai Angels, Patni Family Office and Singapore Angel Network. Prior to that, ZenParent.in secured $500,000 (Rs 3.17 crore) from Bangalore-based i2india Venture Factory.
500 Startups is a Silicon Valley-based startup accelerator-cum-early stage VC fund. It recently closed its third fund with $85 million, less than the targeted $100 million, The Wall Street Journal reported, citing sister publication VentureWire of Dow Jones.
500 Startups recently participated in a $2 million funding round at POPxo.com, a digital publication targeted at young women, along with IDG Ventures India and Kalaari Capital.
---