Ed-tech startup Myly raises $100K in seed funding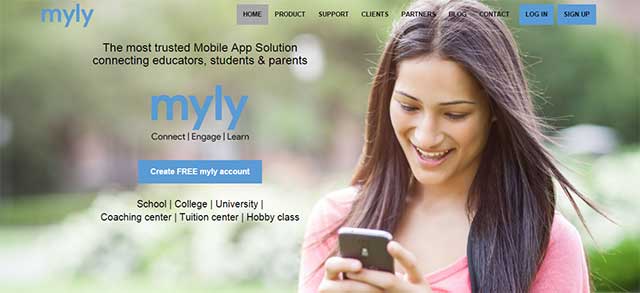 Jaipur-based EduCommerce Technologies Pvt Ltd, which runs mobile-based education startup Myly, has raised $100,000 (about Rs 67 lakh) in seed funding from Newbie Promoter Pvt Ltd.
The funds will be used primarily for customer acquisition, the startup said in a statement.

It is also planning to raise another $1.2 million by February this year to further expand its customer base and strengthen technology.
Myly is a cloud-based mobile app that enables communication and financial transaction between schools and parents while offering a learning platform for students. The communication includes messages, attendance, homework and images. The app has partnered with mobile wallet Paytm to enable regular fees and activity fees payment.
Myly was founded in September 2014 by Gaurav Mundra and Madhup Bansal. The app went operational in March 2015. In his most recent role, Mundra was COO at Truworth Health Technologies, an online wellness company and had previously worked with TCS and Cadence. An IIT-Delhi graduate, Bansal has worked with McKinsey, KritiKal Solutions and Mahindra group before launching Myly.

"This capital gives us additional resources to expand quickly and strategically into the education market in India, innovate rapidly, and deliver on our vision," Mundra said.
The platform is currently operational only in India, but it plans to expand to the rest of Asia as well as Africa over the next two years.
It claims to have 120 schools on its platform with 30,000 students and is targeting to reach 1000 schools by March 2016.

A recent survey by LoudCloud Systems, an e-learning research and development firm, estimated the Indian online learning market to touch $40 billion by 2017 from $20 billion currently. According to VCCEdge, the data research platform of VCCircle, investors pumped in $94 million in 20 early-stage deals in this segment so far this financial year.
While most ed-tech investments are in online education, there have also been a few seed-stage investments in companies.
Last month, Bangalore- and US-based ed-tech startup Springboard (formerly known as SlideRule) raised $1.7 million (Rs 11.3 crore) in a seed round of funding from a clutch of investors. In November, Evobi Automations Pvt Ltd raising $530,000 in angel investment. Kids learning solution startup Smartivity received $200,000 from education services group S Chand recently; in August last year, Eazy Coach raised an undisclosed amount in angel funding and US-based Coursera Inc secured $49.5 million in the first closing of Series C funding from New Enterprise Associates (NEA) and Times Internet; and Hyderabad-based Jay Robotix, had raised $250,000 in April last year.

---