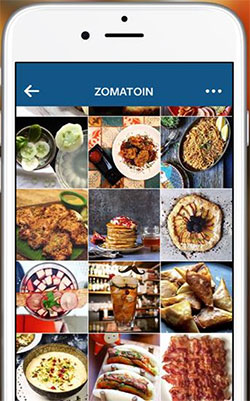 Gurgaon-based restaurant listing and services firm Zomato is shutting down its online food ordering service in four cities—Lucknow, Kochi, Indore and Coimbatore—reflecting the challenges consumer internet players in the country are facing.
Zomato that competes with Foodpanda, among others, in the online ordering of food from restaurants, attributed the decision to the lack of scale in these markets.
Pankaj Chaddah, co-founder, Zomato, said: "The size of the market in these cities is small right now and is growing with time. We will re-launch when the time is right. In the meanwhile, we will continue to offer the best content to ensure that foodies are able to find and order great food."
"Despite Zomato's recent marketing efforts, including television ads, it didn't see a significant increase in order volumes in these cities. These cities are not yet ready for the online food ordering business, but once they are, Zomato will reconsider its strategy," he said.
Zomato launched its online food ordering business in April 2015, allowing its users to order food online from restaurants using the Zomato app, and had since expanded this offering to 14 cities across India.
The combined order volume in these four cities accounted for less than 2 per cent of Zomato's total order volume, the firm said. Overall, Zomato's online order volume is growing at 40 per cent month-on-month. Less than 5 per cent of Zomato's orders are discounted, making Zomato one a few tech startups that don't use negative gross margins to grow the business, it claimed.
It claims to have 75,000 restaurants listed on its platform in India. Zomato also works with delivery partners Grab and Delhivery to offer delivery from restaurants which do not otherwise deliver food.
Zomato recently introduced an in-app chat support feature, enabling consumers to raise queries related to orders. This feature is currently available to users in India and UAE.
"There will be no job cuts with this business move," a Zomato spokesperson told VCCircle/ TechCircle.in. "Eleven people were managing online ordering business across these four cities; they will be realigned to other cities," he said.
In October, Zomato said it was laying off around 300 employees worldwide, or nearly 10 per cent of its workforce.
The development comes a week after the Gurgaon-based hyperlocal food delivery platform Grofers decided to shut down its services in nine cities. Grofers cited "not much uptake even after running massive marketing campaigns" as a major reason to close operations in the nine cities.
Over the past couple of months, a few startups have either shut shop or have downsized operations. Mumbai-based LocalBanya.com, a three-year-old online supermarket backed by Shrem Strategies and Bennett, Coleman & Co Ltd's Springboard Fund, stopped taking orders in October 2015.
LocalBanya asked 40 per cent of its employees to leave as it prepared to pivot from being an inventory-led, warehousing-centric model to an online marketplace for groceries. The company's website still reads: "We are under renovation. We will be back shortly." Recently, VCCircle reported that LocalBanya's efforts to resurrect itself seem to have failed as discussions with three major investment groups for fresh funding have fallen through.
In December, Bangalore-based Eatlo Tech Solutions Pvt Ltd, which runs food delivery startup Eatlo, closed its operations five months after it raised angel funding from Powai Lake Ventures, Abhishek Goyal of Tracxn Labs and equity crowdfunding platform Globevestor. Also, mobile-only food ordering startup TapCibo Online Solutions Pvt Ltd, which operated under the brand Dazo, recently decided to shut shop as the Bangalore-based company completed a year of operations.
In September, food ordering marketplace Foodpanda was accused of irregularities in its operations involving fake orders.
---