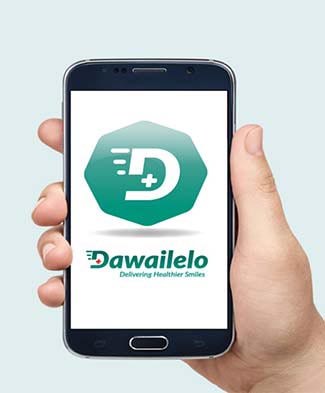 DL Lifecare Pvt Ltd, a healthcare startup which helps people connect with medical stores, doctors, pathology labs through its website and app, has raised Rs 35 lakh (around $52,000) in seed funding from two angel investors, co-founder and CEO Aditya Agrawal told VCCircle.
The company, which runs online healthcare platform Dawailelo, also plans to raise $3 million from investors in March this year, Agrawal said.
The angel investors are Madhu Gopinath, founder of Opus Group of Companies, and Naveen Nischal, director at Cygnus Medicare.
"Both the investors are successful entrepreneurs themselves: one in the technological industry and the other in the health care industry," it said.
The funds raised recently will be used to upgrade its technology and expand its presence.
The company, which was founded in 2013, has been operating in Varanasi and recently began expanding to other cities, starting with Panipat. It will focus on tier 2 and 3 cities where it says there is the acute need of genuine, affordable and accessible healthcare services.
Agrawal has an MBA in marketing from Banaras Hindu University and co-founder Arpit Sarin, who takes care of operations, has a bachelor's degree in mechanical engineering from K N Modi College, Ghaziabad.
Dawailelo claims that it is not an online pharmacy but a technology-based facilitator in the healthcare space that helps individuals buy medicines, look for doctors and get lab tests done. For buying medicines for instance, users have to raise a request on Dawailelo's platform. It then sends its representative to collect the physical copy of the prescription from the customer at their desired time and the representative forwards the prescription to the medical store, which then fulfills the order.
The company's clarification that it is not an online pharmacy comes as online pharmacy retailing has become a contentious issue in India. This emerging space came under the Drug Controller General of India or DGCI's scanner in May last year after the Food And Drug Administration of Maharashtra filed a police complaint against Snapdeal for selling prescription drugs. Later in December, the drug regulator raised a red flag against online retailing of medicines in the country. It asked all state/UT drugs controllers to put a strict vigil on online sale of medicines.
Key e-pharmacies including investor-backed 1mg (formerly known as HealthKartPlus) and Net-Meds Marketplace Pvt Ltd, which runs online pharmacy venture under Netmeds.com, have claimed that the drug regulator's warning does not impact them. Recently, Practo Technologies Pvt Ltd, which sells web-based clinical management software and runs a platform listing medical professionals, also added a new in-app feature that allows users to order medicines from brick-and-mortar pharmacies in Bangalore.
---