Practo pilots online ordering of drugs, claims compliance with DGCI laws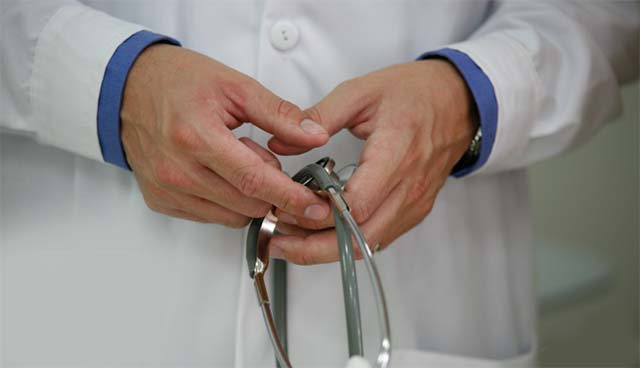 Practo Technologies Pvt Ltd, which sells web-based clinical management software and runs a platform listing medicare professionals, has added a new in-app feature that allows users to order medicines from brick-and-mortar pharmacies in Bangalore.
The company says that Practo Order is not an online pharmacy but an aggregator that connects offline pharmacies with users having a doctor's prescription (for scheduled drugs).
"We merely facilitate the sale of medicines between you and pharmacies licensed under the Drugs and Cosmetic Act, 1940 and the rules there under. Our responsibility is limited to only providing you the app and the services," Practo Order says in its terms and conditions page.
Practo Order is still in the beta testing stage. It lists over-the-counter, prescription drugs and Ayurveda medicines. Practo is offering discounts of up to 15 per cent on the purchases.
Regulatory uncertainty
Online pharmacy retailing has become a contentious issue in India. This emerging space came under the Drug Controller General of India or DGCI's scanner in May last year after the Food And Drug Administration of Maharashtra filed a police case against Snapdeal for selling prescription drugs.
Snapdeal had then said it is an online marketplace that allows merchants to sell to consumers and essentially acts as an intermediary. Even though it continues to offer health and wellness products on its platform, the Snapdeal website currently does not list prescription medicines.
Following this, the government formed a sub-committee under the chairmanship of Harshadeep Kamble, commissioner of Food and Drug Administration, Maharashtra, to assess the feasibility of online pharmacies. But the committee is yet to submit its report.
While the report was still awaited, the drug regulator in December raised a red flag against online retailing of medicines in the country. It asked all state/UT drugs controllers to put a strict vigil on online sale of medicines. This created more confusion. Key e-pharmacies claimed they are well covered and actually welcomed the government's move.
Compliance
Practo says that Practo Order plays within the regulatory framework.
"We respect and understand the concerns shared by DCGI with regards to online pharmacies and believe that our model complies with the Drugs and Cosmetics Act and the rules thereunder," Practo said.
The law currently does not permit home delivery of drugs. It has clear guidelines on the sale of Schedule H and Schedule X drugs, which are 'restrictive drugs' and can be sold only on the prescription of a registered medication practitioner.
mChemist, Pluss, Medikoe, BigChemist and 1mg are the major players in the online medicine ordering space.
Indeed, some of them have also secured external funding.
Net-Meds Marketplace Pvt Ltd, which runs online pharmacy venture under Netmeds.com, received investment commitment of $50 million (Rs 325 crore) in October 2015 from healthcare focused global private equity firm OrbiMed, among others. 1mg (formerly known as HealthKartPlus) raised $6 million (Rs 32 crore) in April 2015 from existing investors Sequoia Capital, Kae Capital, Intel Capital, Omidyar Network and MakeMyTrip founder Deep Kalra.
Funding
Founded in 2008 by Shashank ND and Abhinav Lal, Practo helps patients find relevant doctors online besides allowing them to compare and schedule appointments. It also sells PractoRay under a SaaS model for primary clinics, enabling doctors to schedule and manage patient records. Practo claims to have about 200,000 doctors, 5,000 diagnostic centres and 8,000 hospitals on its platform.
In August 2015, the company had raised $90 million in Series C funding led by Chinese media and technology conglomerate Tencent Holdings Pvt Ltd.
Before that, Practo secured $30 million in Series B round from Sequoia India and Matrix Partners.
Recently, it acquired Insta Health Solutions Pvt Ltd for $12 million (Rs 76 crore) in a cash and equity deal.
Comment(s)