Digital payments should be as easy as cash on delivery: Panelists at Techcircle summit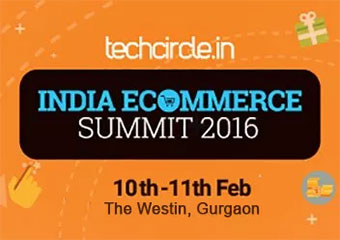 As long as digital payment is not as easy and seamless as cash on delivery, it will continue to play second fiddle, venture capital funds, digital payment solutions providers and e-commerce players agree.
Speaking at the concluding session of the two-day Techcircle India E-commerce Summit 2016, panelists reiterated that a lot of work remains to be done to make payment gateways the first choice of consumers.
"Google is the best example of simplicity. Digital wallets must follow that," said Ishwar Sridharan, co-founder and COO, Exotel. Till then, with 70 per cent of e-commerce transactions still dependent on cash on delivery (COD), it will be impossible to ignore cash payments.
Ankit Khanna, senior vice president - product, at e-commerce company Snapdeal, who is looking after FreeCharge post its acquisition by the former, says that it is crucial for payment gateways to be universally accepted.
"A customer carries a credit or debit card because it is accepted everywhere and we need to replicate that model in digital payment in order to make it a habit among customers," he said.
The session was moderated by Bejul Somaia - MD, Lightspeed Venture Partners and the panelists included Harshil Mathur, co-founder of Razorpay, Upasana Taku, co-founder of Mobikwik, and Aditya Gupta, COO of Transerv.
When it comes to buying high value products online, many customers prefer to pay choose cash on delivery, indicating that digital payment still has a long way to go before it is universally accepted.
Panelists also said that though digital wallets were catching up in India, the ecosystem allows cash payments, and that dissuaded people from adopting digital wallets.
"The biggest example is IRCTC, they don't have cash on delivery and everyone makes the payment online," said Aditya Gupta, COO of Transerv. He pointed out that while consumers are open to using digital wallets, since there is an alternative available, they go for cash payments.
Talking about the challenges in the digital payment space, the panelists said repeated transaction failures make the customer wary about digital payments.
"One in three online payment transactions fails," said Harshil Mathur, co-founder of Razorpay. According to him, consumer adoption of cashless payments depends on reducing transaction failure.
"Until the same level of convenience as cash is brought into digital payments, people will still focus on cash," he said.
Another important challenge was the lack of infrastructure to make digital payment seamless for both merchants and users.
As Gupta of Transerv said, it is crucial to create a digital ecosystem and ensure seamless linkages between banks, digiatl infrastructure, handsets and wallets.
However, the panelists agreed that despite all the obstacles, consumers were rapidly coming around to the idea of making purchases through their mobile phones.
"As people evolve as digital wallet users, they will start with recharge followed by a phone bill, electricity bill. As convenience improves, the wallets will become an integral part of their lives," said Upasana Taku, co-founder of Mobikwik.
Comment(s)