Google to crop Picasa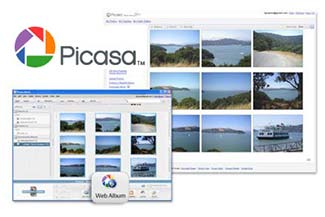 Picasa's journey has finally reached an end with Google Inc announcing it will shut down the photo editing software, and will redirect users to try Google Photos for all their photo editing and sharing needs.
The internet giant will start rolling out the changes from May 1.
"After much thought and consideration, we've decided to retire Picasa over the coming months in order to focus entirely on a single photo service in Google Photos. We believe we can create a much better experience by focusing on one service that provides more functionality and works across mobile and desktop, rather than divide our efforts across two different products," Anil Sabharwal, head of Google Photos, wrote in a blog post on Friday.
However, all the videos and photos already on Picasa will be made available on Google Photos when a user logs into her account.
The blog post also said that for users who do not want to use Google Photos, Google will create a new platform to access Picasa's Web album data. However, users will not be able to update and add content to it.
Starting March 15, Google will not support the Picasa desktop application and the software will no longer receive updates.
"We apologize for any inconvenience this transition causes, but we want to assure you that we are doing this with the aim of providing the best photos experience possible," Sabharwal said.
"Google Photos is a new and smarter product," he added.
Picasa was founded in October 2001 and Google had acquired the Pasadena, California-based digital photo management company in July 2004.
With this, Picasa is all set to join other Google products such as Buzz and Orkut that had outlived their utility.
Comment(s)