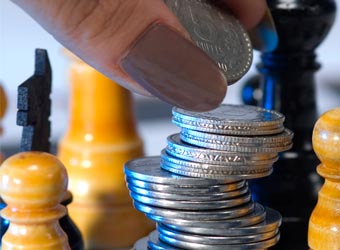 AaravUnmanned Systems, an unmanned aerial vehicle startup incubated at IIT Kanpur, has secured an undisclosed amount in seed funding from StartupXseed Ventures, The Phoenix Fund and other investors.
3ONE4 Capital, a new family fund floated by former Infosys director and Aarin Capital promoter TV Mohandas Pai, has also put money in Aarav, as per a press statement.
The startup will use the money raised for team expansion and new product development.
The startup was founded in 2013 by IIT Kanpur alumni Nikhil Upadhye and Suhas Banshiwala, Amity University alumnus Vipul Singh and IIT Bombay alumnus Yeshwanth Reddy.
The startup, run by Aarav Unmanned Systems Pvt Ltd, operates in the industrial and agricultural asset management space leveraging drone technology. It claims to offer cost-effective UAV-based land surveying solutions for civil engineering, infrastructure and utility industries; precision agriculture solutions to optimise irrigation, fertilisation, pesticide distribution and early failure warnings; and thermographic data to detect hot spots and inefficiencies in power transmission lines, solar power plants and critical industries.
"StartupXseed felt AUS team has right composition to deliver the business in drone technology area. This technology will become important in coming years and we are keen to encourage domestic products for Indian markets," BV Naidu, managing partner, StartupXseed Ventures said.
The company also provides 3D mapping solutions to mining and urban planning sector, thermal and live aerial inspection solutions to power sector and NDVI based solutions to agriculture sector.
Aarav's flagship product is Nayan, an unmanned aerial vehicle that uses drone technology that can be deployed in civil engineering, infrastructure and utility industries.
---