Fashion app Wooplr gets funding from InMobi, TaxiForSure founders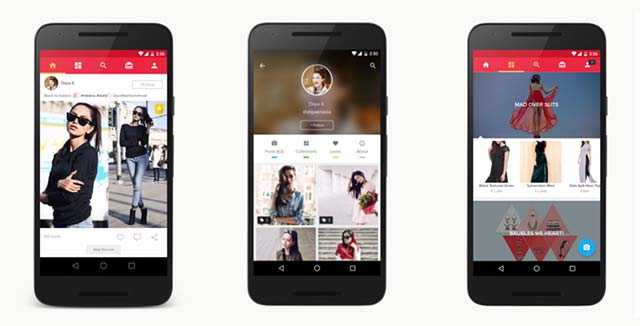 Wooplr Technologies Pvt Ltd, which runs a platform enabling hyperlocal discovery of products and commerce called Wooplr, has received an undisclosed amount of funding from InMobi and TaxiForSure founders.
All InMobi co-founders – Naveen Tewari, Abhay Singhal, and Amit Gupta and chief product officer Piyush Shah; TaxiForSure co-founder Raghunandan G; and former Puma India CEO Rajiv Mehta have invested in Wooplr, a company statement said.
All of them will join the Wooplr board as advisors.

Wooplr had received $5 million in Series A funding from Helion Ventures in February last year.
The startup was founded in March 2013 by four former McAfee employees – Arjun Zacharia, Praveen Rajaretnam, Soumen Sarkar and Ankit Sabharwal. Zacharia is the CEO of Wooplr, Rajaretnam heads marketing, Sarkar is chief technology officer and Ankit Sabharwal is chief product officer.
The company's platform seeks to help people shop better based on location, occasion, interests and friends. On the other hand, for businesses, it says, it provides a single point mobile application to manage their marketing, community building and sales. The details are uploaded by the users on the company's site as to what they bought and where they bought it from. This helps their community friends to discover places and thereafter shop from there.

"I believe Wooplr is a unique product in the Indian market that has solved the fashion discovery problem for consumers and brands. This makes me confident that Wooplr has the capability to change the current paradigm in online commerce," said Naveen Tewari, InMobi founder and CEO.
The fashion discovery platform, which claims to be used by 2 million women in India, hopes to reach 100 million women in India by 2020.
"We already have 2 million women on the platform, 20,000 transactions a month, and the average bill size is Rs 1,200, almost double that of horizontal e-commerce players," said Zacharia, CEO, Wooplr. "Together as a team, we will continue our growth trajectory and hit $100 million GMV by 2018."

A number of startups operating in the fashion aggregation and discovery app have received investor traction.
Most recently, Delhi-based Styledotme Fashion and Lifestyle Pvt Ltd, which operates mobile fashion app Styledotme, secured funding from IAN (Indian Angel Network).
Gurgaon-based Relevant e-solutions Pvt Ltd, which runs fashion-focused social network Roposo.com, raised $15 million (around Rs 98 crore) from existing investor Tiger Global Management in August last year.

In June 2015, fashion e-commerce aggregator Voonik raised $5 million (Rs 32 crore) in its Series A round of funding from Sequoia Capital and Seedfund.
LimeRoad.com, in March last year, raised $30 million in Series C round of funding from Tiger Global and existing investors Matrix Partners and Lightspeed Venture Partners.
---