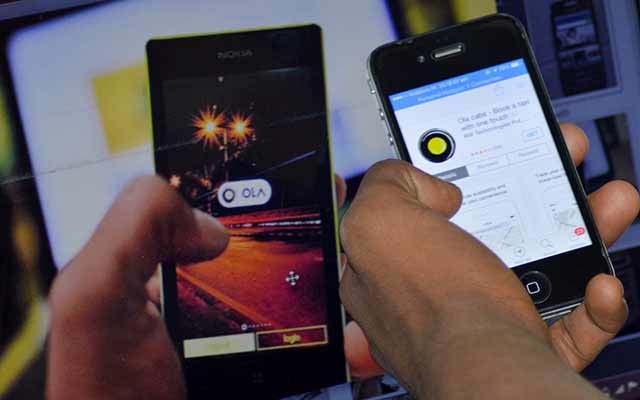 Cab-hailing startup Ola said on Thursday it has decided to shut down its hyperlocal delivery app Ola Store and the mobile-only food ordering service Ola Café to enhance its focus on its core business.
In an official blog post, the country's largest cab-hailing app said both services won't be available starting this week. It termed the two services, launched last year, as "experiments" introduced to use the company's technological and logistical capabilities.
"As we strengthen our focus on building mobility for a billion people, we are drawing these two experiments to a close and taking learnings from these to serve you better in the time to come," the blog post said.
The announcement by Ola, operated by Mumbai-based ANI Technologies Pvt Ltd, comes a little over a week after reports of the imminent shutdown of Ola Store.
The development comes after the country's largest e-commerce player Flipkart last month shut down its hyperlocal grocery delivery app, Nearby, five months after its launch.
With access to venture capital funding drying up, the focus of startups has increasingly turned towards nimble operations, unit economics and profitability. In this backdrop, shutting down operations that are beyond an organisation's core capability seems to be a rational move.
The hyperlocal grocery delivery, particularly the asset- and inventory-light model, as well as the food delivery segments are considered tricky to operate in due to wafer-thin margins and higher customer acquisition spend, which results in a higher cash burn rate and waning investor interest.
Even well-funded startups in the pure-play hyperlocal delivery segment are scaling down operations. Last month, PepperTap, run by Nuvo Logistics Pvt Ltd, shut down its operations in six cities including Mumbai, Kolkata and Chennai. In January, Grofers India Pvt Ltd shut down its operations in nine cities including Bhubaneswar, Ludhiana, Bhopal and Kochi.
However, e-commerce giant Amazon India recently unveiled its hyperlocal grocery delivery service with operations starting first in Bangalore. Likewise, food-tech startups are also facing challenges. Over the past year a few startups have shut shop or have downsized operations, although some new ventures have raised funding as well.
Broadly, startups in this sector can be categorised on the basis of the three main business models. The first set comprises ventures such as TinyOwl, which provide software-only marketplaces that act as selling points for restaurants. The second group includes hyper-local food delivery services like Foodpanda and Swiggy, which bring the traffic and manage the logistics. Finally, there are full-stack food businesses like Food Vista and Brekkie.
---