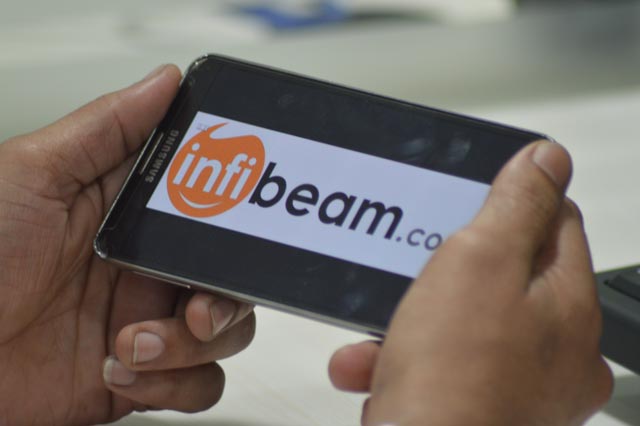 The initial public offering (IPO) of Infibeam Incorporation Ltd, the parent of horizontal e-commerce platform Infibeam and e-commerce enabler BuildaBazaar, was covered 63 per cent at the end of day two on Tuesday, led by non-institutional investors.
Stock-exchange data show that non-institutional investors, which include affluent individuals and corporate houses, bid for around 1.4 times of the portion reserved for them at the end of day two.
Qualified institutional buyers (QIBs) bid for around 47 per cent, while retail investors applied for around 67 per cent of the quota reserved for them.
At the end of day one, the QIB portion was covered 22 per cent, non-institutional investors' quota about 20 per cent and retail segment about 17 per cent.
The company has set a price band for the IPO between Rs 360 and Rs 432 a share. The issue will close on Wednesday.
Infibeam had received a green signal from the Securities and Exchange Board of India for its IPO to raise up to Rs 450 crore last October.
It is not unusual for an IPO to see hordes of investors on the last day of the issue. However, given that Infibeam was the first among peers, including those several times bigger, to go public, the not-so-great performance in the first two days signals investors at large are cagey about e-commerce as a sector.
Unlike some recent IPOs, Infibeam has not allotted any shares to anchor investors. Infibeam also happens to be an exception in the Indian e-commerce sector where firms have absorbed billions in venture funding while it didn't bring any significant external investor.
Founded in 2010 by former Amazon executive Vishal Mehta, Infibeam will also be one of the youngest firms to list on a national bourse. Having restricted itself from raising private capital, unlike its peers, it did not get too aggressive in customer acquisition to drive the B2C business and has been especially pushing the B2B e-commerce enabler platform BuildaBazaar.
It is promoted by a Gujarat-based affluent family whose business interest straddles a dealership for Toyota cars.
For full details on Infibeam's IPO, click here.
---