Exclusive: Satvacart in talks with top e-tailer for strategic investment
Online grocer Satvacart is in advanced talks with one of the top Indian e-commerce firms besides two local family offices to raise funding, the company's founder and CEO told Techcircle.in.
"Strategic discussion is going on with some large-sized e-commerce players. We have even signed a non-disclosure agreement (NDA) with one of them," said Rahul Hari, an IIT BHU graduate who started the firm in January 2015.
For more details on proposed funding, click here.
Hari, who had earlier worked with companies such as Cleartrip and NetApp, said the deal, however, will be finalised by May this year. "The capital, which will come in multiple tranches, will be mainly used to upgrade technological infrastructure and customer acquisition," he said.
A part of the money will be also used for hiring senior team members.
Satvacart had earlier roped in Arvind Gupta (head, Digital India Foundation), Vijay Shukla (managing partner, Setu Ventures) and Pushpinder Singh (founder, TravelKhana) as advisors on its board.
Business
Satvacart Innovative Concepts Pvt Ltd, which runs the e-grocery venture, follows a hybrid business model. It sources from neighbourhood stores in addition to stocking its own inventory. It has recently started a subscription-based model through which it offers daily commodities such as milk, bread, vegetables, eggs, curd and even coconut water and cold-pressed juices in the beverages category.
"The plan is to push groceries through subscriptions so that those products reach the customer before she/he runs out of them," Hari said, adding that presently the firm is catering to 7,500 clients.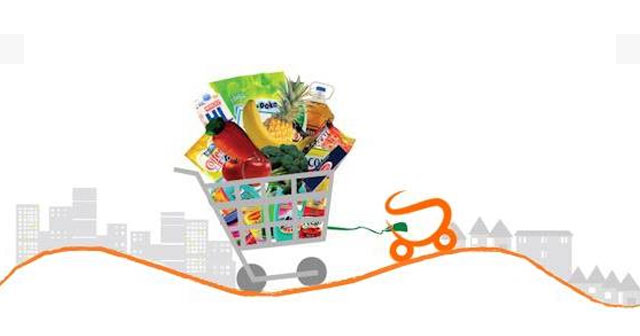 He claimed the subscription model has also enabled it to shrink its delivery cost. "We now operate at the delivery efficiencies of the logistics players and the cost per delivery has come down from Rs 280 to Rs 30. We are looking at cutting this further by introducing electric vehicles," said Hari.
On the flip side, while subscriptions bring a consistent order flow, it has lower margins. Satvacart makes 5-6 per cent margin on subscription-based orders while this goes up to 18 per cent for standalone business.
Satvacart, which was aspiring to be in six more cities by the end of this 2015-16, has shelved those plans for the near term. Hari said Gurgaon, a part of multi-city Delhi NCR, is large enough to prove its business model.
Consolidation, challenges
Indeed, Gurgaon is home to at least half a dozen e-grocers, including BigBasket. Some like heavily funded ventures PepperTap and Grofers besides Grocermax are Gurgaon-based too. Another venture located in the city BigZop was acqui-hired by AUTOnCAB last September. AUTOnCAB is yet to start its own grocery delivery business, as planned.
There has been some consolidation in the business with Grofers scaling down its operations in several other cities and cab hailing app Ola shutting its own grocery delivery service. LocalBanya had also shut down last year and Mumbai-based EkStop was acqui-hired by Godrej Nature's Basket.
According to consultancy firm Technopak, the food and grocery retail business constituted about $370 billion of the overall $530 billion retail (merchandise) spending during 2014-15.
However, it noted that e-tailers globally have struggled to develop a successful business model for food and grocery, which, according to a 2012 research report, constituted a mere two per cent of e-commerce even in a mature market like the US. In India too, the consultancy believes, e-commerce would be driven by non-food categories.
Comment(s)