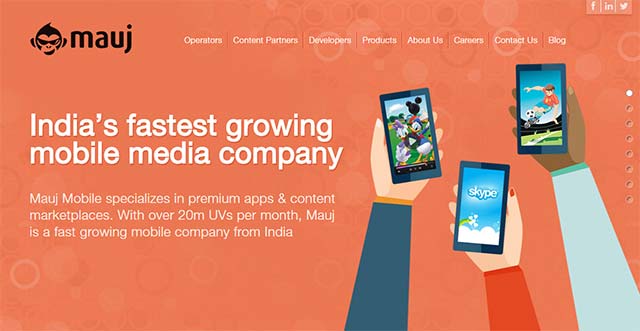 Do you want to know what moves can help you win a mobile game? Or whether a particular mobile game is engrossing enough to invest your time and money? In a world where there are hundreds of mobile games, each claiming to be more challenging and fun than the other, how do you find the perfect game that you and your friends can play? Enter gameplay videos which show how fast and furiously you can knock off those virtual monsters.
Globally, mobile gaming has become a spectator sport with 65% of hardcore gamers watching live streams and 33% watching eSports. According to estimates by SuperData Research, more than 134 million people worldwide watched eSports in 2015 and this audience is expected to grow to 188 million by 2016. And it is gameplay videos that keep the excitement alive.
Gamesbond, a premium mobile gaming app store for paid games operated by Mauj Mobile Pvt Ltd, has now launched gameplay videos for its users. The company will showcase two types of videos on its platform – one that tries to capture the actual gameplay involved in a specific game and the other format would be professionally created video content focused on a particular gaming genre.
"In more mature gaming markets like the US, gaming has become a spectator sport with massive consumption around gameplay videos and eSports," said Badri Sanjeevi, co-founder and CEO, Mauj Mobile in a statement. A recent survey conducted by Gamesbond identified that as much as 21% of gamers decide the game to download and play based on game reviews including gameplay videos. Given the high level of overall video consumption in India, Sanjeevi says this trend will only escalate. "The current game play videos inclusion and future releases will ride on this wave," he adds.
The company is offering the gameplay videos as a mere product feature and will not generate revenues from this channel. The videos are sourced from the firm's user-generated content (UGC) providers. The launch is also part of Mauj Mobile's strategy to achieve 100 million game downloads in the next 12 months.
Gamesbond was launched last year in August and hosts games by not only Indian developers such as Reliance Games and Nazara Technologies but by foreign ones as well such as Russian developer HeroCraft. Besides its paid premium marketplace for games, Mauj Mobile also operates Mobango, which hosts free content.
Mauj Mobile also offers a third product, a curated app store called Appy Store targeted at parents of children between1 to 8 years of age. Mauj Mobile's earns revenue through the value added services (VAS) model.
In 2011, the company acquired UK-based Mobango and adapted it to the Android smartphone marketplace.
Mauj Mobile is part of entrepreneur and investor Anupam Mittal's People Group, which also runs Shaadi.com.
---