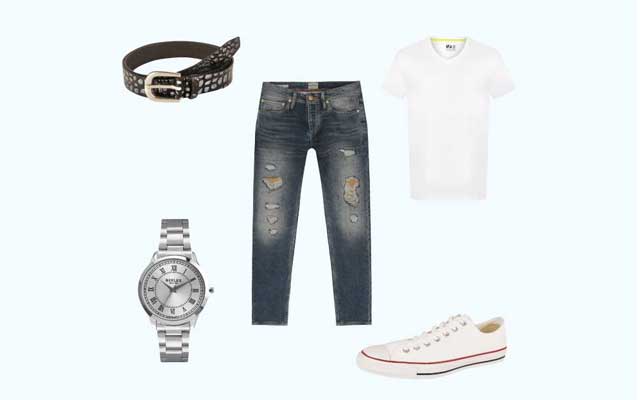 Koovs plc, the UK-based parent of Indian lifestyle e-tailer Koovs.com, has raised £21.9 million ($32 million or Rs 212 crore) in the first significant transaction related to a local e-commerce venture after the government formally allowed foreign direct investment in online marketplaces.
Koovs plc said on Friday it is raising the money by issuing 87.6 million new shares at 25 pence each. A bulk of the money is being raised from existing investors--including British businessman-turned-politician Waheed Alli, the Nahata family and Michiniko--and the remaining from new institutional investors, including private investment firm Ruffer LLP. The firm has the option of raising up to an additional £8.1 million prior to 30 June 2016.
Earlier this month, the company had said it got investment commitment of around $28 million.
The proceeds of the fresh issue will be used to fund a multi-channel marketing campaign starting next month. The funds will also be used for working capital requirement and to acquire the 38.6% stake it doesn't already own in Koovs Marketing Consulting Pvt. Ltd, or Koovs India, which operates the back-end supply chain for Koovs.com.
Koovs plc is acquiring this stake in Koovs India from Infotel E-Commerce Pvt. Ltd, a company controlled by Anant Nahata, for £9 million (Rs 87.3 crore or $13 million). In effect, Nahata will swap its stake in Koovs India with a stake in the UK-listed parent.
"India's online fashion market is expected to increase five-fold by 2020, to £1.5 billion, and we have a clear strategy to accelerate Koovs' growth in this market," said Koovs CEO Mary Turner. She added that the fundraising shows the confidence of investors in its strategy and provides the firm more money to scale the business.
The firm will launch the next phase of marketing campaign in five additional cities, Turner said.
Koovs India was established in May 2010 by Rajesh Kamra, Manish Tewari, Kanishk Shukla and Amit Shukla as a general e-commerce business. In August 2011, Infotel acquired a controlling interest in Koovs India, initially focusing on the sale of mobile phones and other electronic goods. It later pivoted to become an e-tailer of fashion apparel and accessories. It now offers a mix of private label and branded merchandise.
The e-shopping venture Koovs.com is run by another firm, Marble E-retail Pvt Ltd, under licence from Koovs India. The shareholding has been structured to comply with foreign direct investment norms that bar overseas investment in retail e-commerce activities in India.
First major deal after FDI norms Meanwhile, the fundraising will be the first significant transaction related to an Indian e-commerce venture after the government last month came out with formal guidelinesrelated to foreign investment in the sector. It formally allowed e-commerce marketplaces to run with foreign investment but imposed fresh conditions to dissuade firms who circumvent the ban on FDI in e-tailing.
Since, Koovs India is the key supplier to Koovs.com, it is not immediately clear how will it meet the requirement to limit its cross-business to just 25%.
The firm, which competes with larger peers such as Flipkart-owned Myntra and Rocket Internet's Jabong as well as a host of other lifestyle e-tailers and horizontal e-commerce firms selling apparel, claims web visits of about 1 million per week.
Earlier this month, the company announced that it clocked gross merchandise value of Rs 98.1 crore for the year ended March 31, 2016. This was up 189% over the previous year. The company also said its web traffic more than doubled and its conversion rate rose 55%.
Koovs plc, earlier known as Silvergate Retail Ltd, was founded by Waheed Alli and retail industry executive Robert Bready, who previously worked at ASOS and Arcadia. Koovs plc went public on the London Stock Exchange's AIM market in 2014. It had acquired a majority stake in Koovs India after the listing. At that time it had a market cap of £44 million but now this has shrunk to just £14 million.
Earlier this year, Alli and the Nahata family had said they intended to put $5.4 million in the firm. They have now raised their commitment.
Alli owns 28.7% of Koovs plc currently and will just about retain the same stake in the enlarged issued share capital with the fresh investment. Gail Rebuck will pick up 0.6% per cent while firms associated with the Nahata family will own 29.9%. Michinoko, which owns 17%, will hold 11.8% after making fresh investments, given the huge equity dilution.
---