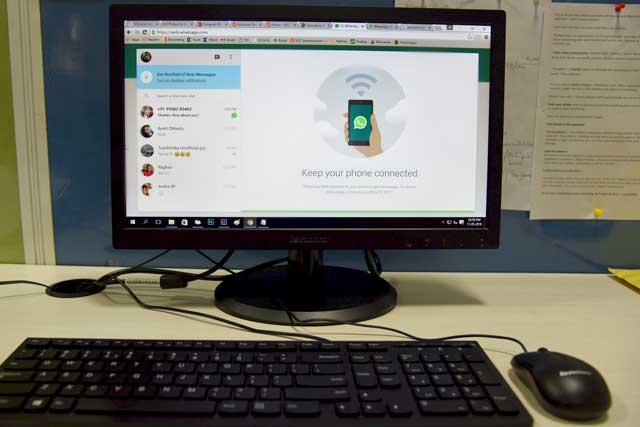 At a time when mobile and wearable technology seems to be in vogue, mobile messaging app WhatsApp has come up with a desktop app compatible with computers running on Windows 8+ and Mac OS 10.9+. The news comes 15 months after the company launched the web version of the app.
Facebook-owned WhatsApp, which announced the launch of the native desktop app on its blog, said the app will run natively on desktop and will support native desktop notifications, better keyboard shortcuts and will also bring other features.
"Today we're introducing a desktop app so you have a new way to stay in touch anytime and anywhere - whether on your phone or computer at home or work. Like WhatsApp Web, our desktop app is simply an extension of your phone," it said.
The desktop app will allow users to share messages, pictures, video and audio files as in the mobile app. To install the desktop app, users will have to download the desktop app and scan the QR code using the WhatsApp app on their mobile device.
However, "simply an extension of your phone" is the catchword here. So, one cannot use the desktop app without having the synced phone nearby.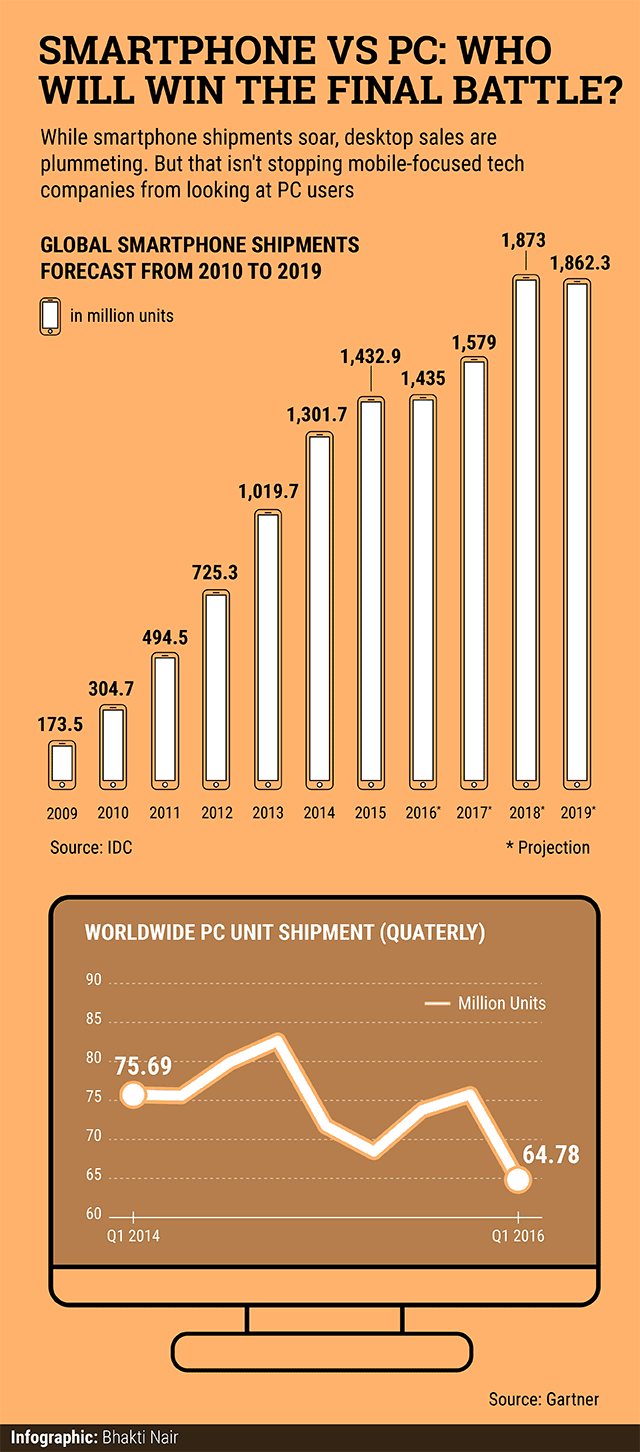 A few months back, the company announced that it serves more than 1 billion active monthly users all around the world.
In January 2016, the company also decided to drop its annual subscription fee and said it will explore ways businesses and organisations communicate with individuals, but the aim is to give an experience without third-party ads and spam.
In the past few years, an interesting trend has emerged. Mobile phone sales have grown exponentially while the sale of PCs have been relatively stagnant. But that hasn't deterred internet consumer companies. Even as more and more people go online via their mobile phones, many companies are re-thinking their approach and framing strategies and interfaces for the conventional desktop users. Indian companies including e-commerce firms Myntra and Flipkart, which were initially bullish about a mobile-only play, have taken a step back as they look to launch sites soon.
Like this report? Sign up for our daily newsletter to get our top reports.
---