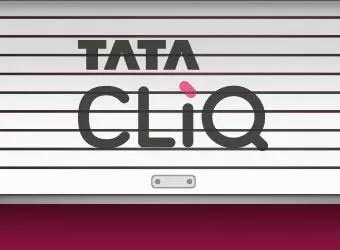 Salt-to-software conglomerate Tata Group today joined the e-commerce bandwagon with an omni- channel marketplace TataCliq.com for selling curated brands, with a focus on better after-sales service as the key differentiator.
Tata Group Chairman Cyrus P Mistry said, "TataCliq is a first-of-its-kind 'phygital' e-commerce marketplace bringing a smart combination of the reassurance and in-store experience of a large on-ground network with the convenience of online shopping, bringing the best of both worlds together."
TataCliq is curated by Tata Industries, which owns 90 per cent stake in the venture, with the group's retail arm Trent owning the remaining 10 per cent, and is run by Tata UniStore.
Mistry said the fact that there are only 30 million regular online shoppers in the country shows immense potential to bring the next 100 million customers online.
When asked about the USPs of TataCliq, Ashutosh Pandey, its chief executive, said it has a three-pronged strategy which is anchored on brand stores, 'phygital' strategy and a curated approach to sales, products and after-sales service.
"TataCliq aims to serve customers by blending both in-store as well as online shopping with its unique 'phygital' services and certified authentic merchandise that evokes consumer trust and builds loyalty," Pandey said.
He said 'phygital' means digital as well as physical presence and experience as one can buy online and chose to pick up the goods from any of its over 530 stores. This model also reduces the turnaround time for both the company and the customer in case the product needs to be returned.
In the first phase, the store will offer upto 400 brands, including almost 25 exclusive premium foreign brands in the apparel, footwear and electronics segments, which constitute almost three-fourths of e-commerce sales, he said.
By September, the store plans to offer accessories like watches, sunglasses and jewellery. Going forward, the company would introduce other categories, including home furniture, toys and stationery, he said.
---