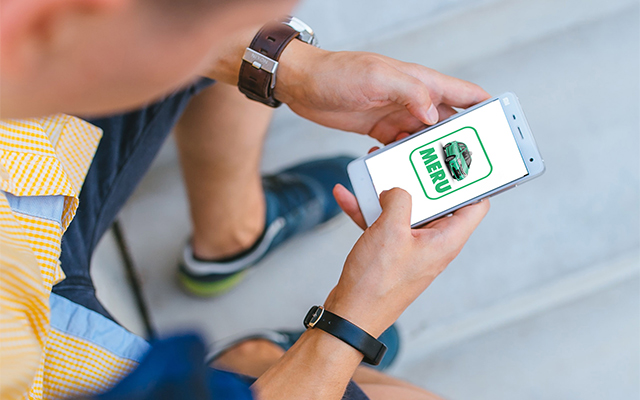 Mumbai-based radio taxi firm Meru Cab Company Pvt. Ltd has integrated its cab booking system with Facebook Messenger to provide automated cab booking facility.
The integration will allow Facebook users to book cabs through key words, intelligent chatbot and conversational question-answers through Meru Messenger Bot, it said in a statement.
"Simplifying our customer's lives and addressing their requirements are our priorities at Meru. With the new feature, the process of booking a cab has become as convenient as chatting with a friend on Facebook Messenger. Now, Meru Cabs is available to 150 million Facebook Messenger users to book cabs in India," said Siddhartha Pahwa, CEO, Meru Cabs.
Users will have to search 'Meru Cabs' on Facebook Messenger following which they can book the cab after a mobile verification. After the booking is confirmed, the Meru Messenger Bot will respond on a real-time basis with the cab details along with the chauffeur's mobile number. It will also allow the user to locate the cab and check fare details.
Meru ventured into the carpooling space in September 2015 by launching a service for customers travelling to the same area. It also formed a partnership with mobile wallet company Paytm to offer its customers the option of cashless payments. Also, in February 2016, the firm said it is gearing up to launch inter-city ride-sharing services on two routes initially – Mumbai-Pune and Bangalore-Chennai and that it is planning to finish the test pilot by the first quarter of FY2016-17.
Meru is one of India's oldest radio taxi firms running operations in 24 cities across the country. In December 2013, it had also launched MeruGenie, a low-cost taxi service, which is now present across 13 cities in India.
Like this report? Sign up for our daily newsletter to get our top reports.
---