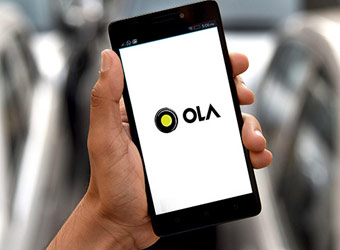 Even as the Karnataka High Court heard a petition filed by cab drivers affected by the Karnataka On-Demand Transportation Technology Aggregators Rules, 2016, homegrown cab-hailing firm Ola has submitted an affidavit to the court in which it alleged that its US-based rival Uber's business model displayed scant concern for the safety of its user-riders and total disregard for the laws of the land. It also gave a touch of nationalism to its averments, making a homegrown versus foreign pitch.
On June 20, Ola, run by ANI Technologies Pvt. Ltd, received its licence under the new rules after fulfilling all necessary requirements. However, Uber, run by Uber India Technologies Pvt. Ltd, (parent company Uber Technologies Inc.) is yet to obtain a licence even as the regional transport authorities have cited a few shortcomings in its application and non-adherence to certain bylaws. Uber, meanwhile, is challenging some of the rules set by the Karnataka state transport authority -- including ban on surge pricing and cap on fares – calling these unconstitutional.
Here are a few points raised by Ola in its affidavit:
"Ola is a law-abiding organisation"
In its affidavit, Ola states that it is an indigenous company which has grown in leaps and bounds due to its revolutionary business model, business ethics and respect for laws. "Respondent No. 4 (ANI Technologies Pvt Ltd) has complied with and shall continue to comply with all laws in force in the territory of India as well as the orders and pronouncements of the various courts of law," Ola stated in the affidavit.
Ola, which was earlier on the aggrieved side when its operator cabs were impounded during the crackdown in April in Bangalore, now states that the new cab aggregator rules stipulated by the Karnataka government has been framed with an intention to ensure the safety of user-riders.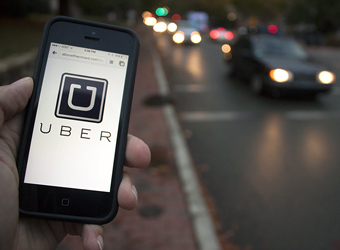 "Uber has total disregard for laws of the land"
Ola's affidavit particularly refers to the 'UberMoto' segment "the San Francisco-based cab aggregator's private two-wheeler offering – and alleges it violates the yellow board rule for commercial vehicles. Uber recently shut down its two-wheeler service in Bangalore after about 120 of its bikes were impounded during the government crackdown in March-April this year.
It needs to be mentioned that Ola and Uber introduced this option in Bangalore on the same day in March. OlaBike, which was Ola's offering, was quickly withdrawn after the government said such two-wheeler services were not permitted.
Ola has now alleged that Uber continued to operate this service in Gurgaon despite being served a couple of notices by the relevant authorities there. "Respondent No. 3 (Uber) continues the said illegal activity with impunity and without any respect for the laws of the country," Ola stated in its affidavit.
"UberMoto terms indicate disregard for user-riders"
Taking its tirade against UberMoto forward, Ola has said that Uber has displayed total disregard for user safety. According to Ola, Uber's 'Supplemental Terms for Riders in the UberMoto Platform' states that every trip offered under this segment is a private non-commercial activity. "All responsibility and liabilities for any actions or inactions of the participant (the driver) shall vest solely with the participant, and shall, in no circumstance, be attributable to Uber. Uber shall not be responsible for any loss suffered by you (rider) during, or as a result of any UberMoto activity," one of the supplemental clauses said, Ola alleged in its affidavit.
This is reflective of the complete lack of business ethics on the part of Uber, according to Ola.
"Without licence, Uber has no right to offer cab services"
In its affidavit, Ola has cited various sections of the Motor Vehicles Act, 1988 including Section 2 (7) that defines contract carriage, section 2 (31) that defines permit, section 2(35) that defines public service vehicle, section 2(47) that defines transport vehicle and finally section 66, which provides for necessity for permits, to allege that Uber has been offering on its platform private vehicles which do not have a valid contract carriage permit to user-riders under the guise of car pooling.
Email queries sent to Uber for their comments on Ola's affidavit failed to elicit any response till the time of filing this report.
Like this report? Sign up for our daily newsletter to get our top reports.
---