How Fragging Monk is turning gaps in the gaming ecosystem into an opportunity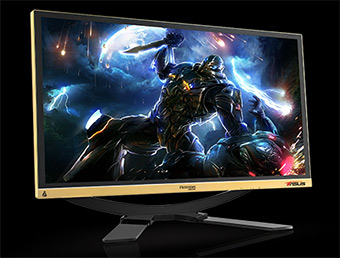 Vaibhav Shetty, an avid gamer and a management professional, saw many gaps in the way esports have been experienced in India where professional gaming is slowly gaining momentum. He noticed that the gaming laptops available in the market are not suitable for competitive gaming and spotted an opportunity. Thus Fragging Monk was floated to offer a comprehensive range of gaming desktops.
Fragging Monk's bread and butter is a range of VR-compatible gaming desktops and all-in-one gaming PCs. It is also working on a prototype small form factor gaming device, being developed with Intel, which it claims, will eliminate the gap between a console, PC and a mobile gaming device.
The startup targeted the hardware market initially when Shetty founded Fragging Monk Technologies Pvt. Ltd along with Aravind Ananth in March 2014 to get initial traction and industry recognition. Fragging Monk platform is now transformed into an e-commerce site that sells its existing line of products co-branded with Asus as well as gaming accessories.

"We provide preconfigured systems to gamers at three price ranges covering three levels of gaming. Our premium product is a heavily customised product where we do both technical and aesthetic modifications (mods) such as cabinet modding, liquid cooling and heavy duty overclocking," Shetty said. He also claimed that Fragging Monk is the only brand of gaming desktops from India and the only one providing comprehensive after sales service and warranty.
Shetty has previously worked with Indfrag, Allcargo Logistics and Wep Solutions. Ananth, who also owns gaming café named League of Extraordinary Gamers (LXG), has worked with Alienware before launching Fragging Monk.
The startup's revenues mainly come from product sales. It had deployed a proof of concept hardware worth Rs 40 lakh at LXG cafe in 2014. Later in June 2015, it opened the products to sales within Bangalore. According to Shetty, the startup generated Rs 45 lakh in revenues to date this year and has a Rs 50 Lakh deal in the pipeline.

Its biggest competitors in the PC hardware market are firms in the unorganised sector followed by gaming laptops. "In the unorganised sector, a gamer spends anywhere between Rs 50,000 and Rs 1 lakh on a computer that has been hastily put together based on the stock held by the store owner. There is no optimisation of components, option of custom modification or after-sales service and warranty. Gamers have to rely on component level warranties which are very difficult for a gamer to diagnose and follow up for rectification. Moreover, for those willing to spend more, there is no one putting together custom water cooled components," Shetty claimed.
He claimed that Fragging Monk's systems cost 20-40% less than a branded gaming laptop. The firm also offers one year after-sales service and warranty. "We offer gamers the option to customise or even upgrade. More importantly, the screen size as well as keyboard layout of many gaming laptops are not suitable for competitive gaming. We hold a significant advantage in that segment," he said.
It plans to go global with the small form factor gaming device (being developed with Intel) once it is finalised and patented. It targets to gain a double-digit market share in the gaming PC market over the next two years and aims to get 20 million PC gamers from India onto its platform.

Esports are now picking up in India. International gaming tournaments carry awards that are worth millions of dollars. Electronic Sports League (ESL), the largest esports league in the world, has entered India with ESL India Premiership which will award Rs 40 lakh to the winners. Earlier this month, e-commerce major Flipkart had launched a month-long Flipkart Gaming Online Championship which features four games - FIFA, Counter Strike: Global Offensive (CS:GO), League of Legends (LOL) and Defense of the Ancients 2 (DotA 2).
Like this report? Sign up for our daily newsletter to get our top reports.
---