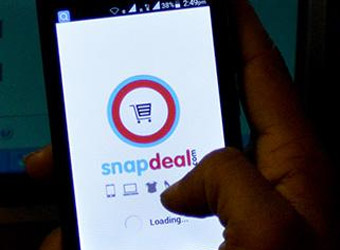 E-commerce marketplace Snapdeal has reduced the marketing fee changed from sellers for over 120 categories while marginally increasing the same for over 30 categories.
In a statement, the e-tailer said the updated seller policy has been incorporated based on seller feedback and will be effective from July 14. Post change, Snapdeal claims that it will have the lowest marketing fee for 300 categories of the total 600 categories of products available on its marketplace.
Accordingly, categories including digital products, electronics, women's fashion, FMCG products, sports and fitness, fashion jewelry, kitchen appliances and automotive accessories, among others, will have lower marketing fee. In terms of percentage, the reduction in fee ranges 0.2–18% in different categories.
Likewise, the marketing fee for nearly 30 categories has been increased marginally in the rage of 0.5-5.5%. "We believe reduction in marketing fee will foster growth for our sellers. We have worked closely with our sellers and on the basis their feedback, we have made these policy changes to make them in line with e-commerce industry's best practices. Reducing returns from the market by ensuring best in class logistics and technology advances is a key focus area for Snapdeal," said Vishal Chadha, senior vice president of market development, Snapdeal.
Also, Snapdeal claims to have made it easier for sellers when it comes to returns and exchanges. The e-commerce platform will now bear the cost for reverse pickup and payment collection, while packaging and shipping will be borne by sellers. In case of replacement and exchanges, reverse pick up costs will be borne by Snapdeal.
"While we share costs with our sellers in case of return, we will continue to forego marketing fee to reduce the costs for sellers. These policy changes will help us in our endeavour to build a fair, transparent and competitive marketplace," said Chadha.
The development comes even as the other e-commerce biggies including Flipkart and Amazon recently changed their seller policies.
Last month, VCCircle reported a furore among Flipkart's sellers after the country's largest e-tailer by market share increased the commission charged from sellers on certain key categories by 5-6%. Flipkart had increased the commission on several categories while reducing minimally on a few and hiking the fixed fee across categories. It also raised collection charges. Besides, it had revised its return policy for most top-selling products including electronics, books and mobile phones, reducing the number of days within which customers can send back a product to 10 from the earlier 30.
However, Amazon has slashed seller commissions on smartphones and software. It has reduced commission on best-selling categories including smartphones and tablets to 3% from 5% of the cost of the device. For movies and educational content, it has reduced the commission to 5% from 12%.
Like this report? Sign up for our daily newsletter to get our top reports.
---