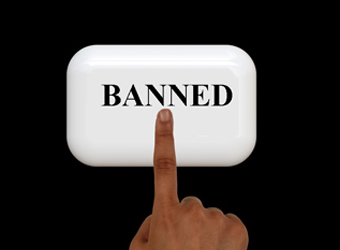 KickassTorrents (KAT), the world's top website for downloading pirated movies, has gone offline after the arrest of its alleged founder, ironically after making a legal purchase from Apple Inc.'s iTunes music store.
Artem Vaulin, a Ukrainian who was involved in designing KAT's original website and oversaw KAT's operations, was arrested in Poland. The US government has filed a criminal complaint against him in a Chicago district court and is seeking his extradition, the US Department of Justice said in a statement.
"Vaulin is charged with running today's most visited illegal file-sharing website, responsible for unlawfully distributing well over $1 billion of copyrighted materials," US assistant attorney general Leslie R Caldwell said in the statement.
The statement added that a federal court in Chicago has ordered the seizure of bank accounts and domain names related to the site.
According to the complaint, KAT has a net worth of $54 million and annual advertising revenue in the range of $12.5 million to $22.3 million. It operates in 28 languages, gets 50 million unique monthly visitors and is estimated to be the 69th most frequently visited website on the Internet, the complaint said.
KAT, like another illegal file-sharing site The Pirate Bay, did not host individual infringing files but rather provided links to .torrent and .magnet files so that users could download unauthorised copies of TV shows, movies, and more from various BitTorrent users.
KAT moved its domain several times due to numerous seizures and copyright lawsuits, and courts in the UK, Ireland, Italy, Denmark, Belgium and Malaysia have previously ordered to block the site. The site relied on a network of computer servers around the world, including servers located in Chicago, and operated at various times under the domains kickasstorrents.com, kat.ph, kickass.to, kastatic.com, kickass.so, thekat.tv and kat.cr, according to the complaint.
Recent films on the KAT site included Captain America: Civil War, Now You See Me 2, Independence Day: Resurgence, and Finding Dory.
Criminal copyright infringement and conspiracy to commit criminal copyright infringement carry a maximum sentence of five years in a US prison. Conspiracy to commit money laundering is punishable by up to 20 years.
Like this report? Sign up for our daily newsletter to get our top reports.
---