Naukri parent Info Edge's Q1 profit jumps 55% as 99acres cuts losses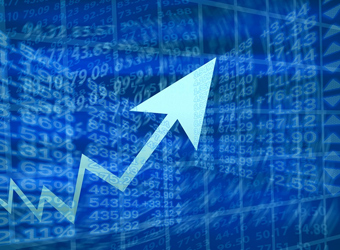 Online classifieds company Info Edge (India) Ltd, which runs Naukri.com, 99acres.com and Jeevansathi.com among others, reported 55% jump in net profit for the first quarter as it cut losses under its realty portal in the first quarter ended June 30, 2016.
The firm posted standalone net profit of Rs 44.35 crore against Rs 28.62 crore in the corresponding quarter of last fiscal. Net sales climbed 13% to Rs 197.59 crore in the same period.
These numbers do no capture financials of its subsidiaries and associate firms such as Zomato, where it owns near majority stake. Info Edge, which till recently held 50.1% stake in Zomato, was pulled down into the red for the year ended March 31, 2016 due to the heavy losses of restaurant listing and food ordering platform.

Info Edge shares consolidated financials only for the full financial year.
Although the firm's overall financials is also skewed due to 'other income' due to the gains from its investment activity, even factoring it out the company's operations saw robust performance. Its EBITDA doubled to Rs 47.76 crore during the quarter as its total expenses remained flat while it grew its topline. This was due to sharp scale back of its ad & marketing expense during the quarter.
The cash rich company that had also raised Rs 750 crore through a qualified institutional placement (QIP) two years ago and bulk of that money remains unused.

Info Edge share price rose around 1% to Rs 870.9 each on BSE in a strong Mumbai market on Monday.
Segments
Meanwhile, the performance for the first quarter was driven by sharp decline in losses under real estate listing portal 99acres. The portal posted posted segment loss of Rs 21.25 crore for the first quarter of 2016-17 compared to Rs 35.57 crore in Q1 of FY16. The property portal's revenue remained almost flat on year-on-year basis at Rs 27.85 crore.

99acreas competes with a slew of sites including MagicBricks, CommonFloor, Housing.com and PropTiger. News Corp, the parent of this news website, has a significant minority stake in PropTiger.
In January 2016, classifieds site Quikr agreed to acquire CommonFloor. Housing.com is backed by Japan's SoftBank while MagicBricks is part of media house Times Group.
The company's core recruitment solutions business that captures the business from Naukri.com and other related sites, saw 14% rise in revenues to Rs 143.97 crore but saw some impact on margins as segment profit from the division grew 10% during the quarter to Rs 70.8 crore.

Other units including Jeevansathi.com and education services venture Shiksha.com together reported 20.6% rise in revenues to Rs 25.7 crore and also halved its segment losses to Rs 1.97 crore.
Like this report? Sign up for our daily newsletter to get our top reports.
---