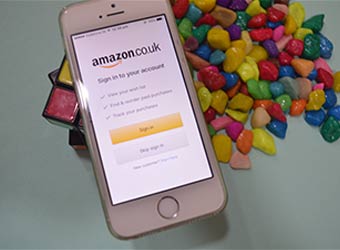 In yet another move aimed at outdoing rival Flipkart, e-commerce company Amazon India has launched its much-awaited membership programme Amazon Prime for Indian customers.
A popular service in markets such as the US and the UK, Amazon Prime promises to deliver products ordered to member customers within a day or two. In India, the service has been launched in over 100 cities and will be available for eligible products, the company said in a statement. There is no limit to how many times a customer can avail of the Amazon Prime services.
Amazon, however, is not the first e-commerce company to offer Indian customers a one-day delivery service. In 2014, Flipkart introduced Flipkart First, an annual paid subscription service that offered customers exclusive benefits and priority service. At the time of launching the service, Flipkart offered 75,000 randomly chosen customers a free three month subscription.
Amazon, on the other hand, is offering a free 60-day trial period for customers who sign up early, following which it will charge an annual subscription fee of Rs 499, which is a discount of Rs 500 over the listed price of Rs 999 for the service. This indicates that the fee may be increased to Rs 999 at a later stage.
Flipkart's benefits included in-a-day guarantee delivery, for an annual fee of Rs 500 and same-day guarantee delivery, which was offered at a discounted price of Rs 70 per item. The service, however, did not take off. It could be because of the fact that both these benefits are available only at certain locations across India and are applicable on select products.
Under the current arrangement, Amazon charges Rs 49 for a fast delivery facilitated in two days and Rs 99 for deliveries sought by customers the next day. In this background, the offer under Amazon Prime seems quite attractive given that there is no limit on how many products a customer can place orders for provided the products are from the eligible list.
For now, Amazon Prime in India is restricted only to delivery. Other benefits, which are available in the US market, such as music streaming, photo storage, video streaming and access to free e-books, are yet to make it to Indian shores.
"We have also introduced unique digital benefits like Prime Video featuring Amazon Original Series and Movies - you'll be hearing more about that in the coming months," said Greg Greeley, vice president Worldwide Prime, Amazon.
Prime products will be delivered through the Fulfilment By Amazon (FBA) channel, a service that gives sellers access to Amazon's logistics services for fast and free delivery of their products.
Besides Prime, Amazon also has a subscribe-and-save service where customers can buy as many products as they want at monthly intervals. The benefits include a discount on the Amazon and AmazonMarketplace low prices, free shipping and the option to select the frequency of new orders.
Like this report? Sign up for our daily newsletter to get our top reports.
---