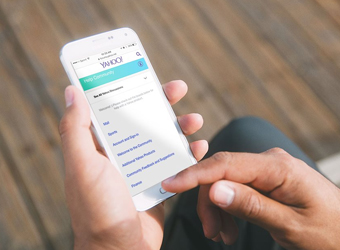 If you are a fan of Yahoo Messenger and use the service on Mac or Windows, then there is good news for you—Yahoo has updated the desktop app for the messenger. Last December, Yahoo had brought to life its erstwhile messenger by launching a mobile app in an attempt to revive the service.
Yahoo, which was acquired by Verizon Wireless for $4.83 billion earlier this week, announced the update in a blog post.
The new upgrade will not just allow users to send messages in a clean and new platform, but will also allow them to share photos and animated GIFs. With the 'drag and drop feature', users can share multiple photos at once and the app also allows users to clarify if they like the images or posts.
Yahoo has also introduced an 'un-send' button on desktop – one of the most preferred messenger features. With this, the user can take back a message, photo or GIF, even after pressing the send button.
Yahoo has also asked its users to download the update by August 5 as the legacy Yahoo Messenger app will no longer function post that. By September 1, the company will also discontinue the 'Yahoo Recommends' functionality.
Yahoo has launched the Messenger as an instant desktop messaging app in 1998. However, the service saw a decline in user base with the rise of offerings such as Google Talk and platforms such as Facebook Messenger, WeChat, WhatsApp and Viber.
Yahoo is trying to tick all the boxes to make the service the favoured messaging app. But how many users will embrace it at a time when several user-friendly messaging apps are available out there is a question that needs to be answered.
Like this report? Sign up for our daily newsletter to get our top reports.
---