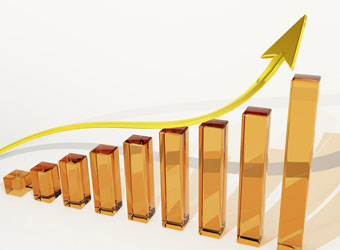 HT Media Ltd, the publisher of Hindustan Times and Mint newspapers and related websites, on Friday reported higher revenue and a narrower loss from its digital business for the first quarter of the financial year 2016-17.
Consolidated revenue from the digital business rose 25% to Rs 38.2 crore in the April-June quarter from Rs 30.6 crore a year earlier, the company said in a stock-exchange filing. Loss before tax and finance costs shrank to Rs 13.2 crore from Rs 23.8 crore.
Revenue from the company's jobs portal, Shine.com, surged 65% for the first quarter from a year earlier. But revenue growth from HT Mobile, the company's mobile platform, came in at a tepid 3.5%. The company didn't disclose actual revenue for the two segments.
HT Media has been strengthening its digital play in recent years as revenue growth from its mainstay print business slows. The company acquired a 50.5% stake in Singapore-based digital content firm Sports Asia Pte. Ltd in June. In December, it bought 5% of Singapore-based digital media startup Dealstreetasia Pte Ltd.
For the first quarter, HT Media's print revenue grew a marginal 2.4% to Rs 546.4 crore from Rs 533.4 crore a year earlier. Pre-tax profit from the print business fell 7% from a year earlier to Rs 73 crore.
The muted performance of the print business weighed on the company's overall financials. Consolidated net sales grew 4.4% to Rs 609.3 crore while net profit rose 2.1% to Rs 39.3 crore for the three months through June. Advertising revenue grew 3.3% and circulation revenue rose 5.9%.
"The first quarter of this year started on a cautious note with tepid top line growth," Shobhana Bhartia, chairperson and editorial director at HT Media, said. "Macroeconomic concerns translated into restricted spends by large advertisers and affected our English Print business more than Hindi Print, while our other businesses continued to do well."
Like this report? Sign up for our daily newsletter to get our top reports.
---