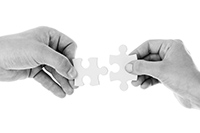 Privyplex Pte Ltd, a Singapore-based company that helps celebrities digitally connect with their fans, has appointed Sujit Mishra, former vice president of products at mobile wallet and e-commerce marketplace Paytm, as its co-founder and chief product officer.
Mishra is an engineering graduate from National Institute of Technology at Surathkal, Karnataka. He has 16 years of experience in building technology and Internet products. He has held product leadership roles at Paytm, Dialogic, WizIQ, Dilithium and Lumata.
"My intent is not only to enable access between a celebrity and fans but also facilitate immersive engagements and rich interactions," Mishra said.
Privyplex was founded in 2015 by Ahmed Arab and Upmanyu Misra, both MBA graduates from INSEAD, France. Arab previously worked at Alcatel and Nokia while Misra has worked at JPMorgan and Citibank.
Privyplex creates proprietary fan-engagement platforms that help celebrities from different spheres including sports, film and music to interact with their fans. It recently tied up with cricketer Virat Kohli to join the platform and is looking to bring more celebrities on board.
The company earns revenue from sales and membership subscription by fans and supporters. It allows celebrities to own a platform where they can interact with their fans.
Earlier this year, it raised $1.5 million in pre-series A round of funding from French, Qatari, Singaporean and Indian investors at a valuation of $10 million.
Like this report? Sign up for our daily newsletter to get our top reports.
---