What freedom means to entrepreneurs

Be the change that you wish to see in the world, said Mahatma Gandhi. And nobody epitomizes this better than India's young and feisty startup entrepreneurs as they create new businesses, disrupt age-old sectors and change the way people eat, dress, work, shop, travel, relax and enjoy.
As India gets set to celebrate its 70th Independence Day, we asked many of them if pursuit of freedom is what led them on to the entrepreneurial journey. And we found that it was indeed the freedom to make one's own decisions, follow one's own passion, be one's own boss, the freedom to dream and chase those dreams, that inspired most entrepreneurs to set out on their own.
Here is what few of them had to say about the connection between freedom and entrepreneurship.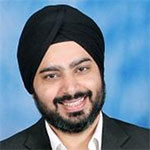 Freedom to work on one's own vision
Bipin Preet Singh, co-founder, Mobikwik.
Freedom to follow one's dream and vision is the best perk for an entrepreneur. When you are chasing a dream, the hours you put in don't matter, even what money you make doesn't count. But there is responsibility that comes with the freedom that leads to anxiety and stress but that's all worth it as entrepreneurship is one of the most gratifying and happy experiences. The charge of making decisions for your venture and being solely responsible for the risk and the reward adds to the thrill.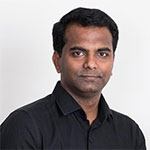 Freedom is a perk of entrepreneurship
Sujayath Ali, co-founder and CEO of Voonik, an online fashion marketplace.
Being your own boss and making your own decisions are perks of entrepreneurship. It is a great feeling to be able to see your ideas taking shape through a team of dedicated professionals. However, I can't say that I feel free because I am a founder of Voonik. If at all, this brings a realization that I am responsible for the success of some 500+ employees and their dreams.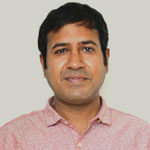 Freedom to execute new ideas
Manoj Agarwal, co-founder at Giftxoxo, an online gifting platform.
An entrepreneur is like a freedom fighter (in lighter note), who fights day in day out to strategize and execute a dream and vision. There are challenges and ambiguity everyday. He has to liberate himself from all these challenges daily.

Freedom in entrepreneurship is not only about autonomy or being your own boss. It's the freedom to think beyond the boundaries of your work, freedom to bring and execute new ideas, freedom to defy the standard protocols and bring innovation in those to make it much more efficient.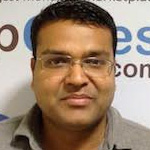 Freedom to take risks
Sandeep Aggarwal, founder, Shopclues (e-commerce marketplace) and Droom (online marketplace for automobiles & auto services).

Being an entrepreneur, in my opinion, is mostly about taking control of one's own destiny and pursuing innovative solutions to address market gaps. The freedom to take risks and carve one's own path in today's highly-charged, dynamic business ecosystem is definitely a major motivation for any aspiring entrepreneur. This is what has been driving many top professionals from across the globe to leave their plush, high-paying jobs in leading MNCs and establish their own ventures.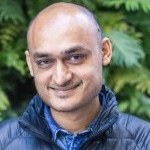 Freedom to follow one's passion
Samar Singla, CEO and founder, Jugnoo, autorickshaw aggregator.

The concept of freedom has different connotation for different people. For me, as an entrepreneur, freedom is to think, express and do what I feel is right. Being an entrepreneur is an individual's choice and is liberating. The freedom to be your own boss and follow your passion is definitely a big motivation to take that first step towards entrepreneurship. However, it comes with its own set of challenges as you are also responsible for all the employees who work with you.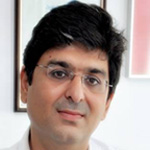 Freedom to innovate
Rajat Gandhi, founder and CEO, Faircent, a peer-to-peer lending platform.
For me, entrepreneurship is the freedom to innovate, disrupt  and create businesses which have an impact on the industry, consumers and all its stakeholders.
Freedom to manage my life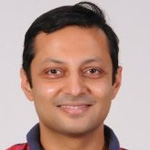 Vishal Gupta, co-founder, mycity4kids, a discovery portal for children's events & services.
For me, it was all about being able to manage my own time. Moving away from unnecessary meetings and office politics, I wanted to get down to doing things. And being an entrepreneur has given me the freedom to do all that I could in my professional as well as personal life.
Freedom to have wings & fly
Rohan Bhargava, co-founder, CashKaro.com, a cash-back and coupons site.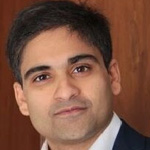 Freedom to own and to drive as desired motivated me to take the entrepreneurial plunge. I always wanted to do things my own way and follow the road less travelled. I was tired of being stuck in the same old rut of responsibilities catering to the calls of my bosses.
The freedom to be independent and be self-reliant drove me to be an entrepreneur. It gave me wings to fly and the vision to shape my dreams.
Freedom means accountability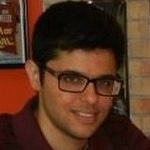 Raghav Verma, co-founder, Chaayos, a tea-outlet chain.
An important part of freedom for me is the right to all opportunities in a free market (without bias) and the freedom of creating a product and launching it in any market. Freedom for an entrepreneur also means accountability for your actions- you have to own up to the good and the bad that results from the work that you do. As opposed to working for someone else in a job, you are the sole person responsible here.
Freedom to explore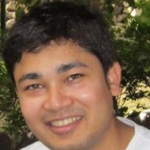 Tushar Gupta, chief technology officer, Buzz4health, a customized professional platform for doctors and medical students.
"At the beginning of the entrepreneurial journey, freedom is the biggest motivation. As you progress, the sense of freedom will be the catalyst that drives you to explore different methods and new opportunities without being overly concerned about the results. Freedom is the real power for entrepreneurs. Freedom becomes an advantage as you march further in your journey.
Freedom to realize my potential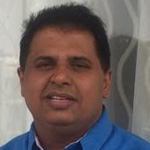 Prashant Sinha, co-founder, mycity4kids, a discovery portal for children's events & services
Being in a corporate set up never gave me the opportunity to perform to my fullest potential and I always felt I could do so much more. So freedom of being able to do what I wanted, my way, was the biggest motivation to be an entrepreneur for me.
Like this report? Sign up for our daily newsletter to get our top reports.
---