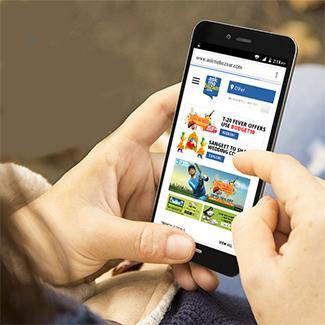 Local search platform AskMe.com has temporarily shut its operations, presumably after running out of cash and failing to raise fresh investment.
The e-commerce platform of AskMe, owned by Getit Infomedia Pvt. Ltd, appears to be live but is not accepting any orders. "We are not accepting any orders at this moment. We will be back soon," the website says.
The company didn't respond to an email seeking comment by the time of filing this report.
The search platform's decision to shut operations came amid a planned exit of its principal investor, Astro holdings, which holds a 97% stake in the company. VCCircle in June had first reported that Malaysia's Astro Group was exploring an exit from AskMe.
According to media reports, Astro has unpaid dues of Rs 300 crore. The reports also said that, earlier this month, AskMe had approached the Ministry of Corporate Affairs to ensure the Malaysian investor does not exit the country without meeting its liabilities and commitments. The suspension of operations will affect about 4,000 employees, besides vendors and creditors.
People aware of the developments related to the company had earlier told VCCircle that Getit had accumulated losses of more than Rs 1,500 crore on its balance sheet.
Getit's standalone losses widened from Rs 181 crore in financial year 2013-14 to Rs 301 crore in 2014-15, according to VCCEdge, the data research platform of VCCircle. Revenue grew from Rs 48 crore to Rs 51 crore during the period. The Economic Times reported earlier this year that Getit had been looking to raise $150-200 million to boost growth.
AskMe had pumped in at least $200 million in acquisitions, business expansion and marketing over the past few years. Three years ago, it acquired Infomedia Yellow Pages, which runs business services listing portal yellowpages.co.in, from Network 18 Media & Investments. Last year, it purchased Delhi-based online grocery seller bestatlowest.com and merged it with askmegrocery.com. It also bought a 75% stake in online furniture marketplace MebelKart.com in August last year.
Astro All Asia Networks Plc, part of the group controlled by Malaysian billionaire T Ananda Krishnan, had acquired a 50% stake in Getit in 2010. The initial investment was $22 million, VCCEdge data show. Astro had injected more cash subsequently, taking the total to around $250 million.
Besides Astro, Helion Venture Partners is the other external investor in the operator of hyperlocal e-commerce marketplace AskMe Bazaar and grocery e-tailer AskMe Grocery.
Like this report? Sign up for our daily newsletter to get our top reports.
---