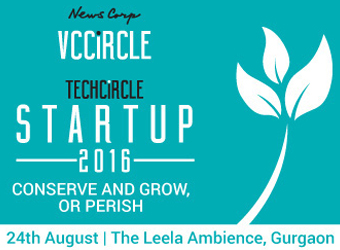 The countdown for the Delhi edition of 'TechCircle Startup 2016', to be held on Wednesday in Gurgaon, began on Tuesday with the Walkabout, a unique initiative where entrepreneurs visit offices of prominent investors and startups and interact with them.
The first Walkabout destination was the Noida office of mobile wallet and e-commerce marketplace Paytm while the Gurgaon office of YourNest Angel Fund was the second pit stop.
Pit Stop II – YourNest Angel Fund
Passion and determination are critical for entrepreneurs and startup founders, and so those who managed to wade through the Gurgaon traffic at 9:30 am get full marks.
YourNest's office is located in the busy MG Road locality in Gurgaon. And despite the traffic and early morning, there was no sign of lethargy when participants reached the YourNest office. The room was full to capacity and brimming with energy.
Around 25 entrepreneurs and startup enthusiasts had gathered to hear from Sunil K Goyal and Girish Shivani, the founding partners of YourNest Angel Fund. The topic for discussion was 'Investors' perspective on ideation, valuations and building a business'.
Goyal and Shivani started the discussion with a brief background of YourNest and the journey so far of the early-stage venture capital fund that has a corpus of Rs 90 crore ($13.5 million) and has backed 16 startups.
As soon as the introduction ended, a wide range of questions came from audience. A young entrepreneur asked the founders where YourNest liked to invest.
Shivani was quick to respond. "We are investing in people. People will make the idea great," he said.
"Our focus is on technology, we don't do investments in brick-and-mortar businesses. We like to invest in companies which are exponentially scalable using technology," he added.
The answer was followed by discussions on valuations and patents. Entrepreneurs shared their startup stories and there was a discussion on the pros and cons of patents.
Another entrepreneur asked Goyal what were the key qualities that YourNest looked for in a startup founding team. "We need one visionary in the team. A second person should convert the idea into the product. The third person should be able to sell. These three core members should be passionate about the business," said Goyal.
Another participant wanted to know which sectors was YourNest bullish about. "Fintech, edtech generate a lot of interest. There is also a lot of scope in blockchains. We also think there are opportunities in robotics," said Shivani.
And which sectors are a big no? "QSR, brick and mortar models," laughed Shivani.
The 90-minute session ended with wide smiles and applause.
"Thanks for making in large numbers. This is the first time we felt our office is small," joked Goyal.
Like this report? Sign up for our daily newsletter to get our top reports.
---