Brigade Enterprises launches accelerator programme for realty tech startups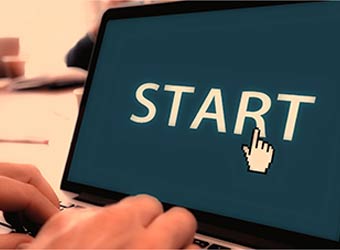 Bengaluru-based developer Brigade Enterprises Ltd said on Wednesday it has launched an accelerator programme for startups working on technology innovations in the real estate and construction industries.
The company also invited applications for the first batch of the programme, christened Brigade REAP. Applications are open till 15 September and shortlisted startups will be interviewed between 20 September and 25 September. The programme will begin in early October, it said in a statement.
Nirupa Shankar, director of Brigade Hospitality Services and daughter of chairman MR Jaishankar, is the director of Brigade REAP. Former managing director of Reliance GenNext Ventures, John Kuruvilla, is the chief mentor and former GenNext Ventures CTO Apul Nahata is the mentor-in-residence.

TechCircle reported earlier this month that Kuruvilla left Reliance GenNext in July. Most recently, Kuruvilla was senior vice president and head of ecosystem development at Reliance Jio Infocomm.
Brigade's accelerator programme aims to find innovative early-stage companies in the construction sector. It will mentor startups working on technologies such as Internet of Things, smart homes, nanotechnology, cleantech, visual computing and augmented reality. "We will help innovators and inventors scale their businesses," Kuruvilla told TechCircle previously. "We are looking at startups which have gained some traction," he said.
The programme will have two batches of eight to 10 startups a year. Brigade REAP will look for startups with at least two founders and which have already received angel or seed funding, some customer traction and revenue. The programme will have a duration of four months.

Kuruvilla has previously worked as the chief revenue officer and head of marketing at Air Deccan and executive vice president of marketing at The Oberoi Group. He has founded two Internet ventures—realty portal Propmart Technologies Pvt. Ltd in 2000 and Battery Ventures-backed group buying site taggle.com in 2010.
Propmart was acquired by Purvankara Group and Taggle was shut down sometime after his exit.
He later joined Reliance Industries Ltd to run both its accelerator and venture fund initiatives under GenNext Ventures in 2012. He moved to Reliance Jio in September last year. Nahata, who was taking care of technical due diligence and investment recommendations as CTO of GenNext Ventures, previously worked with Fujitsu and Qualcomm in the US. He is also the co-founder of TringMe, a VoIP service that allows users to make cheap international calls.

Startup accelerators, which help early-stage companies scale up, connect with market players and tweak business model, have been mushrooming in recent years. At least half a dozen accelerators have come up in the past four months. Barclays, Axis Bank, IIT Roorkee, U2opia Mobile and Appiness Interactive launched accelerator programmes for startups operating in areas such as fintech, digital media and mobile app.
"In real estate, startup investments are mostly in the areas of search, discovery and transaction. The innovations that take place in building technology and related areas should be supported and made scalable businesses," Kuruvilla had said previously.
Like this report? Sign up for our daily newsletter to get our top reports.

---