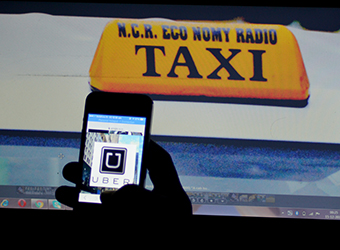 US cab-hailing firm Uber Technologies Inc has said the recent deal with Didi Chuxing, its Chinese competitor, will allow it to invest more in India, according to a report.
Citing a 7 September letter written by Uber to its investors, Reuters reported the company as saying that India is now its largest market outside of the US and accounts for 12% of all Uber trips globally.
"Some of our fastest growth is in India, and the merger with Didi frees up resources for additional investment in our customer experience and technology there," it said.
The report comes at a time when Uber is engaged in a grueling battle with Indian cab-hailing startup Ola in various cities. Ola, backed by Japanese telecom and Internet conglomerate SoftBank Group Corp, claims it has a share of about 80% in India's cab-hailing market. Uber, however, disputes this number.
Uber sold its Chinese operations to local competitor Didi Chuxing last month. Uber operates in over 60 cities in China and serves 40 million rides a week. After the transaction, Uber will own a 17.7% stake in Didi.
Meanwhile, Ola on Thursday tied up with Mahindra & Mahindra Ltd in a deal where the Indian automaker will train 40,000 drivers and provide cars at cheaper prices and financing cost.
Although Ola's market share and reach in India is higher than that of Uber, it is far smaller than the US company in terms of funding raised and valuation.
Ola was valued at $5 billion when it last raised funding. That's less than a tenth of Uber's $68 billion valuation. The Indian company has raised around $1.1 billion from investors including SoftBank and Tiger Global in the past two years. And now that the Chinese headache is over for Uber, it will undoubtedly pounce on Ola.
Like this report? Sign up for our daily newsletter to get our top reports.
---