E-learning firm Liqvid's English language unit raises Series A funding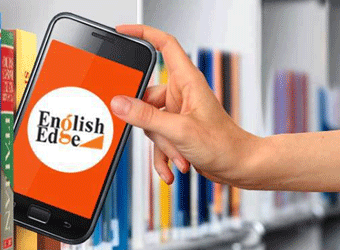 Liqvid English Edge Pvt. Ltd, a unit of Noida-based Liqvid eLearning Services Pvt. Ltd, has raised an undisclosed amount in Series A funding from US-based Gray Matters Capital for its English language learning software EnglishEdge.
The company will use the capital to power the technology infrastructure of EnglishEdge and to offer personalised language learning lessons to consumers, it said in a statement.
"Language learning remains a huge opportunity in India and the right use of technology can help a quality service provider like Liqvid to penetrate deeper in the market," said Vivek Agawal, founder and CEO of Liqvid eLearning.

Liqvid eLearning offers a host of learning services including custom content development, training design services, technology services, and learning support services for corporations, academic institutions and government organisations.
Founded in 2002 by Vivek Agarwal and Manish Upadhyay, Liqvid initially focussed on e-learning solutions for companies and later launched EnglishEdge.
Agarwal, an alumnus of IIM Calcutta, earlier co-founded e-learning portal eGurucool.com. Prior to that, he worked at SRF Finance. eGurucool was backed by News Corp and International Finance Corporation, and was acquired by NIIT in 2003. Upadhyay, an IIT Delhi graduate, had worked with LionBridge Technologies and NIIT Ltd before co-founding Liqvid.

In February 2011, the parent company had raised close to $1 million from LeapStart Trust and followed it up by scooping $3 million in 2012 from a subsidiary of SBI Holdings, Japan. The company used the bulk of the second round of funding for EnglishEdge.
Liqvid's products are available at over 1,000 locations across 300 cities. Its clients include schools, premier institutions and corporate houses, such as the IITs, Cairn Energy and the Essar Group.
Last year, the company had announced its plans to incubate and fund up to $5 million in five mobile-first startups in the ed-tech space.

Founded in 2006, Atlanta-based Gray Matters Capital invests in sustainable, replicable business models that benefit underserved populations in developing countries. Its investments span across sectors like micro finance, mobile/IT, healthcare, energy and education. In 2007, it turned its focus on education for underserved children in developing countries, especially India.
Boutique investment banking firm Unitus Capital acted as the financial adviser for the latest transaction.
Like this report? Sign up for our daily newsletter to get our top reports.

---