Why Twitter's job cuts in Bengaluru isn't a surprise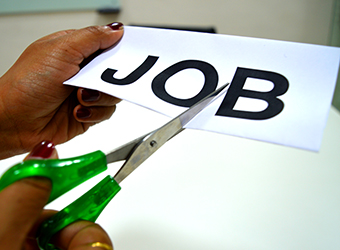 Twitter Inc.'s decision to cut jobs at its Bengaluru development centre is the latest indicator of problems at the micro-blogging platform that has been buffeted by weak user growth, tepid earnings and a slump in share prices.
The Silicon Valley-based company said on 19 September that it had decided to stop engineering work in Bengaluru. It added that the decision affected less than 20 employees.
Twitter didn't give any details of the job cuts but Fortune magazine reported that the sacked employees were part of ZipDial Mobile Solutions Pvt. Ltd, a Bengaluru-based startup that the US company had acquired last year. ZipDial founder Valerie Wagoner did not respond to TechCircle's messages seeking comment.

Incidentally, the decision came on a day when Twitter users globally were looking forward to the micro-blogging site easing the 140-character limit and the introduction of new add-on features. These measures are aimed at making it more appealing to a broader audience and attract more users.
These minor changes aside, the company has bigger problems to worry about. Twitter hasn't been performing well for quite some time. In October last year, it laid off about 300 employees, or 8% of its workforce, in the US. In July, Twitter reported sales for the second quarter through June grew 20% to $602 million but missed market expectations. Net loss for the quarter was $107 million.
There has also been speculation of a possible buyout of Twitter. A lawsuit hasn't helped, either. As per a CNET report, a Twitter shareholder has filed a lawsuit in a US court against the company alleging that it misled investors about its prospects for growth, resulting in swings in the company's stock price.

The suit alleged that Twitter, listed on the New York Stock Exchange, and its executives misled shareholders in November 2014 when they promised an increase in monthly active users to 550 million in the intermediate term and more than a billion over the longer term, CNET reported on Sunday.
Twitter had 313 million average monthly active users for the April-June period.
Twitter's shares have fallen by a third over the past year and are trading lower than the price at which it went public in November 2013. The company had set its offer price at $26 a share. Its shares listed at $45.10 and touched a high of $50.09 on the first day. On Monday, the shares closed at $18.36 apiece.

Clearly, the company founded by CEO Jack Dorsey and others in 2006 isn't an investors' delight anymore. Can it turn around? Your guess is as good as ours.
Like this report? Sign up for our daily newsletter to get our top reports.
---