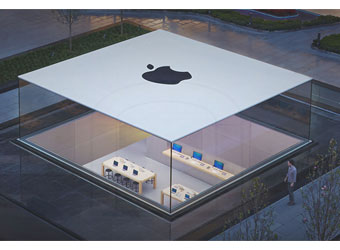 Technology giant Apple Inc has partnered with Indian ecommerce major Flipkart for the sale of its recently launched iPhone 7 and iPhone 7 Plus smartphone series. As part of the tie-up, Flipkart will source the phones directly from Apple, unlike in previous years when it sourced the phones from third-party sellers. The phones will be available for sale in India from October 7.
The development was first reported by BGR.
Apple has also tied-up with horizontal e-commerce platform Infibeam for online sale of the iPhone 7 and iPhone 7 Plus series. However, Apple's partnership with Flipkart is broader compared to that with Infibeam in terms of the products that are offered. While Flipkart will sell a wider range of the tech giant's offerings including iPhone, iPad and Mac; Infibeam will only retail iPhone and iPad devices, the report published by BGR stated.
A query sent to Flipkart did not elicit a response at the time of filing this report.
Apple has priced the 32GB, 128GB and 256GB variants of iPhone 7 at Rs 60,000, Rs 70,000 and Rs 80,000, respectively, and similar variants of iPhone 7 Plus at Rs 72,000, Rs 82,000 and Rs 92,000, respectively. It also slashed the prices of iPhone 6 and iPhone 6 Plus. The 128GB version of iPhone 6 is priced at Rs 60,000 compared with Rs 82,000 earlier while iPhone 6 Plus (128GB) is priced at Rs 70,000 compared with previous price tag of Rs 92,000.
Shares of Apple sank below $90 for the first time in nearly two years in the second week of May, pulling down its market valuation to around $494 billion compared with a high of $775 billion in February 2015. The sharp fall in Apple stock that started since mid-April has been attributed to a slowdown in the sales of iPhones. Apple ended the third quarter of FY2016-17 with a 14.5% year-on-year drop in revenues to $42.4 billion and a 27% drop in net income to $7.8 billion.
On the other hand, the iPhone 7 deal is expected to provide a breather to Flipkart which has been facing tough competition from global ecommerce giant Amazon which has been aggressively investing to enhance its market share in India.
Two years ago, Flipkart partnered with Chinese smartphone handset maker Xiaomi Inc. to launch its Mi3 device series.
Like this report? Sign up for our daily newsletter to get our top reports.
---