Apple iPhone 7 pre-booking on Flipkart: Should you buy it?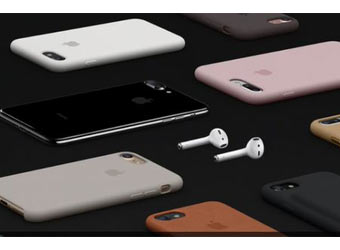 The Flipkart-versus-Amazon battle will get fiercer in the days to come. With the big festive season sale due in the coming week, Flipkart, India's largest e-commerce firm, has a little edge over its arch rival this time. What gives Flipkart that edge is the big partnership with Apple Inc. to sell its recently launched iPhone 7 and iPhone 7 Plus phones.
The pre-booking for the new iPhones will start tonight at 11:59 pm. Flipkart has set up a separate landing page for the new Apple devices. Users can also ask to be notified when the phones are available for pre-order. Flipkart will charge the full payment on pre-booking of the phones. Officially, the iPhone 7 and iPhone 7 Plus hit the stores on 7 October in India.
TechCircle answers a few questions on whether you should buy the new iPhone 7 and iPhone 7S plus on Flipkart.
Will the phone exclusively be available on Flipkart?
No, Apple has tied up with Infibeam and Flipkart in India. Though Flipkart has always sold Apple's products, this is the first time it will directly source inventory from Apple's network of distributors and authorised resellers. Unlike the US and other markets, buyers in India are directed to third-party retail stores as Apple does not have the licence to sell products directly. This means other online marketplaces will also sell the Apple iPhone 7 and iPhone 7 Plus sourced from third-parties from 7 October.
What are the benefits of buying the iPhone 7 and iPhone 7 Plus online?
Flipkart and Infibeam will get two things that its rivals such as Amazon, Snapdeal and Paytm won't—an enhanced supply chain and marketing support from Apple. The iPhone 7 and iPhone 7 Plus are likely to be in short supply during the first few weeks. The phones on the two platforms will be as good as buying them from the Apple store.
What are the downsides of buying the product on Flipkart or Infibeam?
Prior to the partnership, Flipkart relied on third-party retailers for selling Apple products. It allowed Flipkart to give heavy discounts on the products and match the prices of its rivals. So while Amazon, Paytm, Snapdeal and the kinds will eventually slash iPhone prices, Flipkart will be restricted to Apple's original retail prices.
What variants of the new devices will be available?
The iPhone 7 and iPhone 7 Plus will likely be made available in Silver, Gold, Rose Gold and new Black hue. We can also expect Apple to offer them with the now-standard 32GB, 128GB and 256GB models. The 32GB, 128GB and 256GB variants of the iPhone 7 are priced at Rs 60,000, Rs 70,000 and Rs 80,000, respectively. The iPhone 7 Plus models are priced at Rs 72,000 for 32GB, Rs 82,000 for 128GB, and Rs 92,000 for 256GB.
Like this report? Sign up for our daily newsletter to get our top reports.
Comment(s)