How Amazon, Flipkart, Snapdeal are circumventing rules to give discounts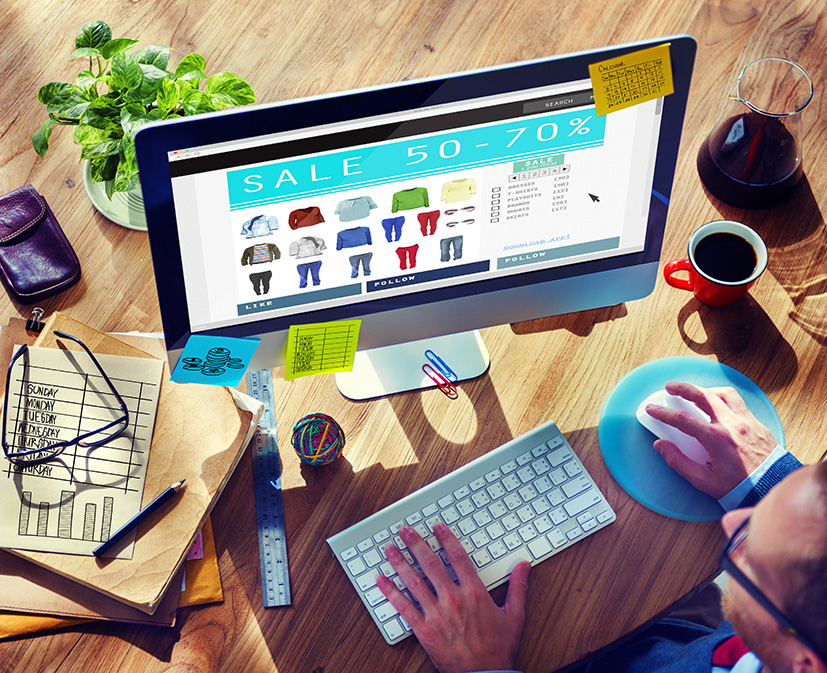 Come October and it will be raining discounts online. E-commerce firms will come up with their annual big sales—Amazon's Great India Sale, Flipkart's Big Billion Day and Snapdeal's Unbox Diwali—starting October 2 to 6.
The discounts will range anywhere between 10% and 70% or more. This comes just six months after the government ruled that an online marketplace, which is the business model of Flipkart, Amazon and Snapdeal, cannot offer discounts.

E-commerce firms say it is the sellers and vendors on these platforms who offer these big discounts to the customers. But what is the reality?
There are various configurations at play that bring discounts to customers, say industry observers. To begin with, marketplaces offer incentives to sellers to encourage discounts.
"Most marketplaces offer incentives to sellers in multiple ways to boost discounts," says Ashish Jhalani, founder, eTailing India, an e-commerce knowledge platform. One obvious way is by reducing the commission rate.

"It's a direct incentive. Marketplaces may say they will charge half the commission fee, if a seller is able to achieve a particular sales target. Commissions are high and could be 18% to 20% in some categories," said Jhalani.
Another way of incentivising sellers includes an offer by a marketplace to take no commission from a seller for six months if they achieve a sales target during the festival period. These incentives often include a free listing on the site and prominent spots for best-selling vendors.
The festive month is crucial for e-commerce firms and accounts for almost 25% to 40% of a year's sale for companies, according to industry experts. In their bid to cater to every customer who comes on their site or app, e-commerce players also increase their product ranges by as much as 50-100%.

But one still needs to be careful about what they buy.
"Sellers could be selling stocks that were a part of an oversupply or end of season products," Devangshu Dutta, chief executive of the Gurgaon-based retail consulting firm Third Eyesight, told Techcircle.
Also, there is a huge array of products that do not have MRPs (maximum retail price), particularly in the fashion and lifestyle space, and that's where a customer actually ends up paying a price that's not really discounted.

"It's not a commodity and we cannot compare like-to-like, so it's up to the seller to decide the price," said Dutta.
For sellers, discounts are also a way to vet customers' appetite of a new range/line of products. "For sellers, it's a way to acquire customers and the discounts could be seen as a customer acquisition cost," said Dutta.
Are customers really getting a discount?

What brings most customers to an e-commerce platform are the advertisements. The ads often say there are discounts of as much as 80% up for grabs on a platform.  
"They may say discounts of 80%, but not all products are sold at 80% discounts. Most products are sold at 10-20% discount. It's called perception management. You see it very clearly in the offline world," said Dutta.
Why this Diwali matters?

Experts say the Indian e-commerce firms, which are not only trying to outdo each other in what is a stiff battle for supremacy, are also struggling with high cash burn, losses and funding crunch. In this situation, the festive season is expected to show who is more successful is boosting sales and wooing customers.
Gross sales of e-commerce companies is expected to touch $1.5-1.8 billion (Rs 10,000-12,000 crore) in October, driven by a fillip in sales during the festive season, according to a report by RedSeer Consulting, a research and consulting firm.
"Right now everyone is optimistic. Post festival season, it will be clear who has a real presence in the market. By December, some firms will grow and some will struggle and that is when consolidation will happen," said Arvind K. Singhal, chairman and managing director of Technopak Advisors, a management consultancy firm.
Singhal said single category niche verticals will be a part of the consolidation.
Like this report? Sign up for our daily newsletter to get our top reports.
---