Google's Pixel - a peek into the smartphone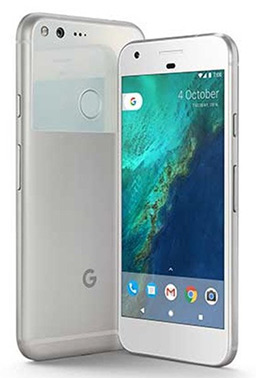 Google is expected to launch its branded smartphones named Pixel at an event in San Francisco on Tuesday.
The technology giant is likely to unveil two models— Google Pixel and Google Pixel XL, according to media reports.
Till now, Google has been tying up with smartphone manufacturers such as Huawei, LG, Samsung, HTC and Motorola for its range of Nexus phones, which uses its own Android operating system.

Pixel will be an exclusive Google brand like Google Pixel C tablet and Google Pixel Chromebook.
However, HTC is said to be the original device manufacturer (ODM) for the Pixel series which means it will assist in the design and manufacture of the end product, as per specifications given by Google.
What to expect?

The smaller model Google Pixel is expected to have a 5-inch screen with 1080p display, 4GB of RAM, 32 GB of storage, a quad-core processor, a 12 MP rear camera and an 8MP front camera.
Google Pixel XL may have a 5.5-inch screen while other specifications are likely to remain the same as the smaller version.
According to a report by Android Police, the devices' price range will start at $649 which is comparable to some of the most popular Apple and Samsung smartphones available in the market.

Google is also expected to launch its updated Android platform Android 7.1 Nougat.
The tech giant has been taking on its software and hardware rivals by unveiling a range of offerings.
In September, Google launched smart messaging app Google Allo which will compete with Facebook's WhatsApp.

In Tuesday's event, Google is also expected to launch its competitor to Amazon Echo, a smart speaker developed by the ecommerce giant.
But the search giant's entry into smartphone space is aimed at challenging Apple's leadership in the segment.
Recently, Apple launched its iPhone 7 and iPhone 7 Plus series of smartphones.

Like this report? Sign up for our daily newsletter to get our top reports.
---