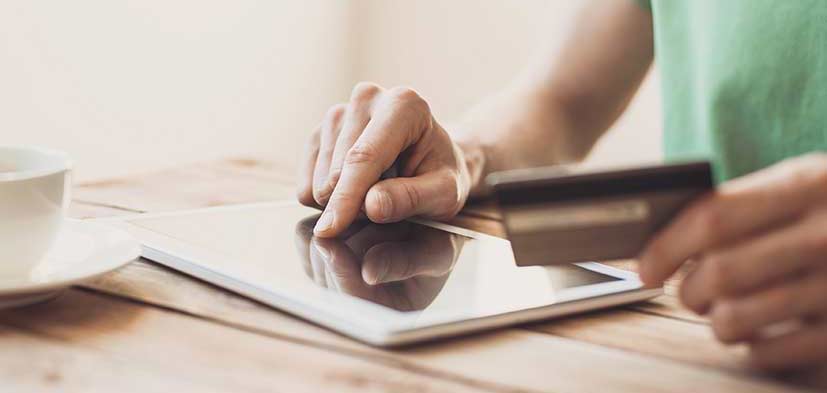 Sharat Jain is not sure today if his vision of keeping his company profitable, even if that came at the cost of having a small customer base, was right. Online Recharge Services Ltd, the firm which he launched in 2010 with two partners, is the only profitable venture in the online recharge industry in the country. Most seasoned and well-funded of its rivals cannot match the company's record, which, within one-and-a-half years of its launch, was making profits at the operating level.
Yet the company is out in the market looking for a strategic partner.
The Gurgaon-based company, which runs online mobile and DTH services recharge platform RechargeitNow.com, competes with the likes of Mobikwik, Paytm and Freecharge - the companies that have been funded by deep-pocket investors such as venture capital firm Sequoia, China's Alibaba Group and Softbank-funded Indian company Snapdeal. Though market leaders, none of these companies makes profits yet.
Ironically, even as these companies continue to keep afloat, going has gotten tough for RechargeitNow.
"We are not hell-bent on getting merged or acquired, but are looking for a strategic relationship," said Sharat Jain, co-founder and CEO Online Recharge Services. "We want to partner with a company which needs a customer base like ours, can invest in us, and in return can monetize our customer base," he added.
Boutique investment bank Wodehouse Capital is running the mandate for this deal.
Online Recharge Services is a joint venture between V K Hajela and Raj Hajela, the promoters of Gurgaon-based Estel Group, and Jain. While the Hajelas own 74% stake in the company, the rest is held by Jain.
Currently, the recharge platform claims to have over 13 million registered users and of these, 1 million are active customers. "We continue to get 1.5 lakh new customer registrations every month, and almost 40% of them end up consuming our services," Jain added.
Only profitable recharge company
RechargeitNow has been an unusual player in the online recharge industry as within one and a half years of its launch in October 2010, the company started making profits at operating level. It achieved that by consciously staying away from the prevalent practice of offering cash backs and heavy discounts by rivals such as those named above.
"Our intention of setting up business was not getting high valuation but to run a profitable business," Jain said.
"If you look at the top three players (Paytm, MobiKwik and FreeCharge), they always used online recharge as a customer acquisition tool. They never bothered about making money through the recharge platform," Jain said, adding that "whenever these firms raised funds, they spent it on cash-backs or discounts in order to acquire more customers".
"We, fortunately or unfortunately, decided to stay away from the game of amassing customers and focussed on doing what we did profitably, Jain said adding that the decision to not raise funds and focus on profitability also meant that now "we are not in a position to match the cash back and discounting (offered by rivals)."
In an effort to remain profitable, the company not only stayed away from discounting, it also limited itself to offering recharge for mobile and DTH connections. It deliberately stayed away from offering other utility payments like its peers, again in a bid to keep its profits from sliding.
Financial services market (like mobile/data card recharges, post-paid mobile/data card bill payments and utility bill payments transacted from third party websites) grew at a CAGR of around 17% between 2012 and 2015, according to a study by the Internet and Mobile Association of India (IAMAI) and IMRB. The demand for online utility payment is expected to reach Rs 6,068 crore by December 2016 compared to Rs 5,231 crore in terms of transactions as of December 2015.
Why strategic partner, and not raising funds?
Arguing that online recharge is a "very low-margin business" and is ideal as a customer acquisition platform, Jain said the customers acquired can be monetized through other selling propositions, and that also explains his insistence on getting a strategic partner on board instead of raising funds. "The only way one can make money in this business is probably by using recharge platform as a consumer acquisition tool, and develop another business where this customer base can be monetized," he said. Whereas raising funds, he said, will push the company to take the path of struggle for customer acquisition like other players in the market.
RechargeitNow is a "perfect fit for any player in the payments business. Trade or open wallet players will have a wonderful use of this product," Jain said.
Besides offering recharge services, RechargeitNow also operates in the B2B segment where it powers the websites of telecom operators. In FY2015-16, the company generated Rs 550 crore through recharge sales, which is likely to slide to Rs 350 crore in the next fiscal. "White-labelling operators is one of our business. One of the operators has moved out, so we expect a drop in sales in the next financial year," Jain said.
According to VCCEdge, the data and analytics platform of NewsCorp VCCircle, Online Recharge Services generated profits of Rs 1.4 crore ($0.21 million) on a revenue of Rs 386 crore ($58 million) in the financial year ended March 2015. In the previous year, it had clocked in Rs 1.1 crore ($0.16 million) in profits over a revenue of Rs 283.7 crore ($42.6 million) in FY-14.
While Jain refused to speak of the valuation he is seeking for the company, industry experts say the company may get valued at anywhere between $10 million and $15 million. This may not be an impressive valuation for a company that has been in the business for six years but given rechargeitnow's small customer base and a smaller base of operations in comparison with peers, they say it might be difficult for the company to bargain much.
The market leader in the industry, Paytm, for instance, claims to have over 122 million active users (as on April 2016) and about 90 lakh transactions a month on its platform. Run by One97 Communications Pvt Ltd, the company, however, posted a net loss of Rs 1,548 crore in the financial year ended March 2016.
Likewise, Mobikwik claims to have about 35 million users on its platform and is gunning to $2 billion in transactions this year. The company has so far raised $120 million in funding from marquee investors such as Sequoia Capital, American Express, Cisco Investments, MediaTek and Net1.
Another leading player in the industry FreeCharge, which was acquired by Snapdeal in a cash and stock deal estimated at $300-$400 million last year, -- is a digital platform for recharge and utility payments with 30 million registered users. The company, as on February 2016, handled around 1 million transactions a day. Of this, 20% are bill payments, which is now the company's fastest growing segment.
Speaking about the challenging market conditions, Vinayak Burman, founder partner at law and advisory firm Vertices Partners, said: "While odds certainly favor a heavily funded startup, a 'non-funded' yet 'profitable' company can still reach the inflexion point where the scale demands attention of prospective investors." Burman added that the larger the gap, "the more difficult it becomes for non funded entity to gain that traction as other competitors which are flush with funds would have the ability to create that higher construct of an entry level barrier and further expand the runway."
---