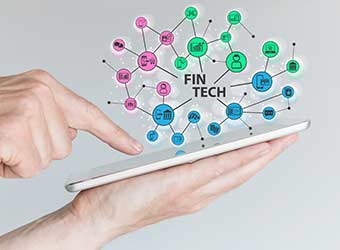 Amsterdam-headquartered fintech investment firm Orange Growth Capital is setting foot in India. The three-year-old venture capital firm, which has a $150 million global fund, is focused on investments in Asia, Europe, Middle East and Africa.
Operating out of Singapore in Asia, the firm has already entered Malaysia, Indonesia and Vietnam and will make investments in India in the first quarter of 2017, Hans De Back, general partner, Orange Growth Capital told Techcircle.
De Back said the firm would earmark $10-20 million to invest in India and would start with making three to four deals a year. "We would come in at Series A stage and will back the startups through their journeys. We will earmark a certain amount for follow-on investments," he said.
The ticket size of Orange Growth Capital's investments in India would be in the range of $1-5 million, he said. The VC firm would focus on segments such as lending, mobile payment and wealth management solutions while choosing startups in India.
"We are one of the largest fintech-focused funds outside the US and have a strong knowledge of the industry," De Back said.
Orange Growth Capital has invested in ten fintech startups spread across Europe, according to its website. One of its portfolio firms Prepay Nation, which works in the business of selling international airtime through local mobile operators, is founded by people of Indian origin - Anurag Jain and Ajay Goyal.
About 650 million people have become a part of the banking system in the last few years, which will throw up opportunities for fintech startups in India, according to De Back. Aadhaar, the biometric-based national digital identification number project, and a host of other government initiatives such as Jan-Dhan Yojana have set stage for digital transaction-focused companies to roll out various products.
Fintech is one of the most active among the various niches of internet businesses in India with scores of startups and larger companies getting funded by venture capital firms. Large fintech companies such as Paytm and MobiKwik raised sizable institutional investments in the recent months while PayU acquired Citrus. Dozens of smaller startups too raised seed funding and VC investments in the last several months.
While many VC firms have chosen fintech as one of their favourite segments, firms such as Prime Venture Partners have raised dedicated fintech funds. The largest Indian bank, the state-controlled SBI floated a $30 million startup fund in June.
---