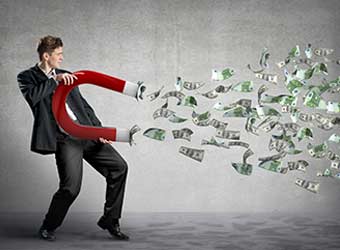 MakeMyTrip Ltd, India's largest online travel services firm, on Wednesday reported a 27% rise in revenue for the second quarter thanks to strong growth in both air ticketing and hotel booking businesses.
The NASDAQ-listed company said revenue for the quarter through September increased to $83.1 million from $65.5 million a year earlier. Net loss, however, widened to $39.4 million from $12.2 million.
Revenue from the air ticketing business increased 27% to $23.6 million, helped by a 31% rise in the number of transactions due to increased domestic travel because of lower airfares and higher airline seat capacity.
Revenue from hotels and packages business also increased 27% to $57.6 million, as the number of transactions surged 173% led by the standalone hotel booking business.
"We continued to make great progress in moving the hotels market online in India, as demonstrated by the strong mobile hotels transactions growth in the fiscal second quarter," Deep Kalra, group chairman and CEO, said in a statement.
"We believe the potential consolidation with the ibibo Group, which was just announced, will enable us to further penetrate the largely offline hotels market and offer Indian travelers even greater value across all modes of transport and across a wide range of accommodations experiences," he added.
MakeMyTrip agreed to buy ibibo Group  in an all-stock deal last week, in the biggest consolidation move in the online travel services sector in India.
MakeMyTrip will own 100% of ibibo Group, which is co-owned by South African technology group Naspers Ltd and Chinese investment firm Tencent. Naspers and Tencent will together own a 40% stake in MakeMyTrip after the deal is completed.
---