What keeps top angel investors going?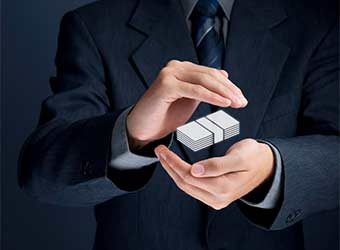 If you think Binny Bansal, the co-founder of India's largest e-tailer Flipkart, is only interested in online retail space, you could not be more wrong. Bansal is as interested in aerospace and defence, healthcare, technology & equipment and leisure products, as he is in online retail, if you go by the kind of startups he has been backing. In fact, Internet software and services comprise almost 50% of his angel investments.
Bansal invests an average of $225,000 to $250,000 (Rs 1.5-1.6 crore) per angel investment and has backed almost 20 startups since January 2015; making him one of the most prolific angel investors in the country.
"He sees angel investments as a part of building the startup ecosystem," said a close aide of Bansal, who didn't want to be identified. An email sent to Bansal regarding his angel investments did not elicit any response.

Returns are not what drive top angel investors in the country to write cheques to fledgling firms. For top angels—Anupam Mittal, Bansal and Kunal Shah—angel investing is a way to get involved with ideas they themselves are passionate about but may do not have the time to start on their own.
The three have topped the list of most active angel investors in India in the July-September quarter, investing in almost 20 startups during the three-month period, according to estimates of VCCEdge, the data and research platform of VCCircle.
Anupam Mittal, the founder and chief executive of People Group, which includes the matchmaking portal Shaadi.com, and mobile media company Mauj Mobile, is interested in internet software and services and internet retail.

He has been investing in sectors like application software, communication equipment, human resources and employment services and consumer electronics. For him, angel investments are a way to back ideas that interest him personally. As he cannot operate them all by himself, he puts his money behind them, he told Techcircle. In the July to September quarter, he backed more than five startups.
"For me, primary is the learning agility. These are young people who are going after big industries they should be able to learn," he told Techcircle over a telephonic conversation.
Kunal Shah, founder and chief executive of FreeCharge, said for him, the goal with angel investment has primarily been to learn about new business ideas than pure play financial returns.

"I invest very small cheques as I am not focused on IRR (internal rate of return). I have invested in completely different sectors as my intention is to learn and exchange notes with different founders," he said.
These angel investments, which are essentially private capital of individuals, are coming at a time when venture capital investors are shying away from writing cheques to young companies. In the first nine months of this year, there were 540 angel and seed investments compared with 153 Series A and B investments, contributing almost 78% to the venture deal flow. Last year, angels and seed investors contributed 68% to the venture deal funnel.
Industry insiders say in India angel and seed deals are just about one-tenth of the overall VC investments. In China, on the other hand, early stage is as big as VC, which currently stands at about $40 billion in investments; $15 billion to $20 billion comprise seed, angels and early stage VC deals.

"India has a long way to go. Investing along won't propel the entrepreneurial ecosystem. We need healthy M&A market and IPO-able companies coming from this funnel," said Mittal.
Do angels really help?
Do these high profile, busy entrepreneurs have the time to help their investee firms? Techcircle spoke to several founders and they unanimously agreed that these investors bring credibility to an otherwise new board, open doors and mentor them.

Siddharth Verma, co-founder of Mumbai-based fintech startup BeeWise, which is backed by Mittal, said having a distinguished angel backer adds to the credibility of a startup and opens doors. Startups often grapple with the issue of anonymity and may find it difficult to tap the right mentors and potential clients on their own. Strong references are a huge help in their initial days.
"It can lend credibility to our team and it helps in any kind of a next offering, might be in terms of getting another round of funding or it might be in terms of getting new clients, or any kind of exit, acquisition offers," he said. "Whenever we have approached him for any kind of issue or advice, he's always provided his resources and his expertise and has given his time for it."
Sairee Chahal, founder and chief executive of Sheroes, a career platform for women run by Applied Life Pvt Ltd, says the most important advice Bansal has given her is to stay true to the 'core focus', which is women for Sheroes.

"He is just there. If we ever get into trouble, we know who can get us out. He is a big door-opener. For us he's always there when we ask for help," she said, adding that Bansal invests in the creation of a strong platform and a strong community. Promoters say as these investors have been entrepreneurs themselves they are typically more patient than pure play investors.
Shah, for example, emphasizes on the value proposition of a business idea, its sustainability and vision for the future.
"He (Shah) is looking for sustainability, more than scalability. How sustainable your business can become in the years to come, not just what kind of growth profit you're on," said Aman Singhal, co-founder and chief executive of Drivojoy, an on-demand two-wheeler servicing and repair platform, which is backed by Shah.
Singhal says Shah thinks like a user and knows what exactly users like and believes in making no compromises when it comes to customer experience.
Ensuring proper customer experience goes a long way in ensuring the success of a company as it brings customer loyalty and brand stickiness.
Of course, there are financial rewards involved in such transactions. The home runs may get angel investors 50x to 100x of the capital invested.
---