Wooing startups: 18 new investment funds eye early-stage firms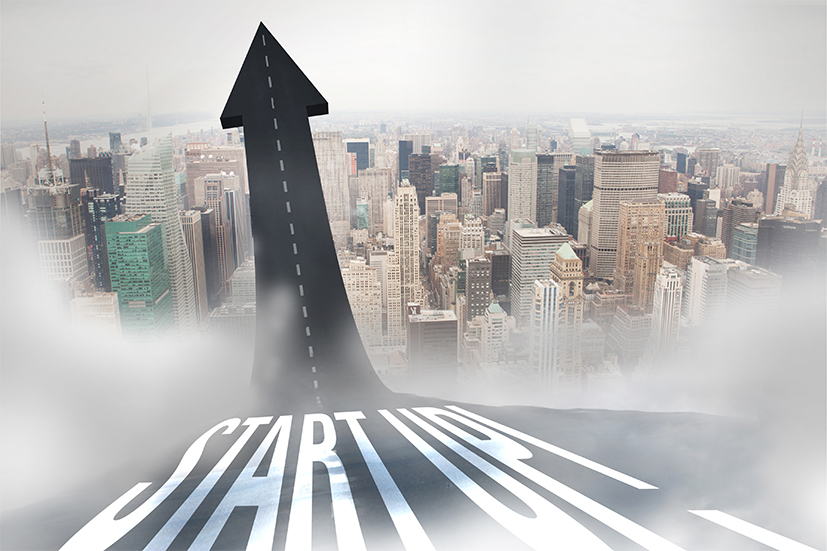 Picture this: of the 18 funds launched this year so far, 12 are eying a corpus below $50 million, clearly indicating an appetite for smaller ticket deals.
The smallest fund that is being raised is Menterra Social Impact Fund I with a target size of $6 million, according to data compiled by VCCEdge, the research arm of News Corp VCCircle. The largest fund launched is Reliance Jio Digital India Startup Fund with a corpus of $745 million.

In total, these 18 funds are looking to raise $1.4 billion and almost $46.5 million has been raised already. Funds such as Sixth Sense Venture Fund, Endiya Fund I, Healthquad and WaterBridge Ventures have had their first close, which means they can now start making investments if they want to.
"There is an interest for backing early stage funds. There is a fairly visible interest from domestic investors, including family offices, to be in this asset class. This can get several small funds started. Silicon Valley is looking to diversify again. This is the same wave that happened ten years ago," said Rahul Chandra, co-founder and managing director of Helion Venture Partners, an investment firm.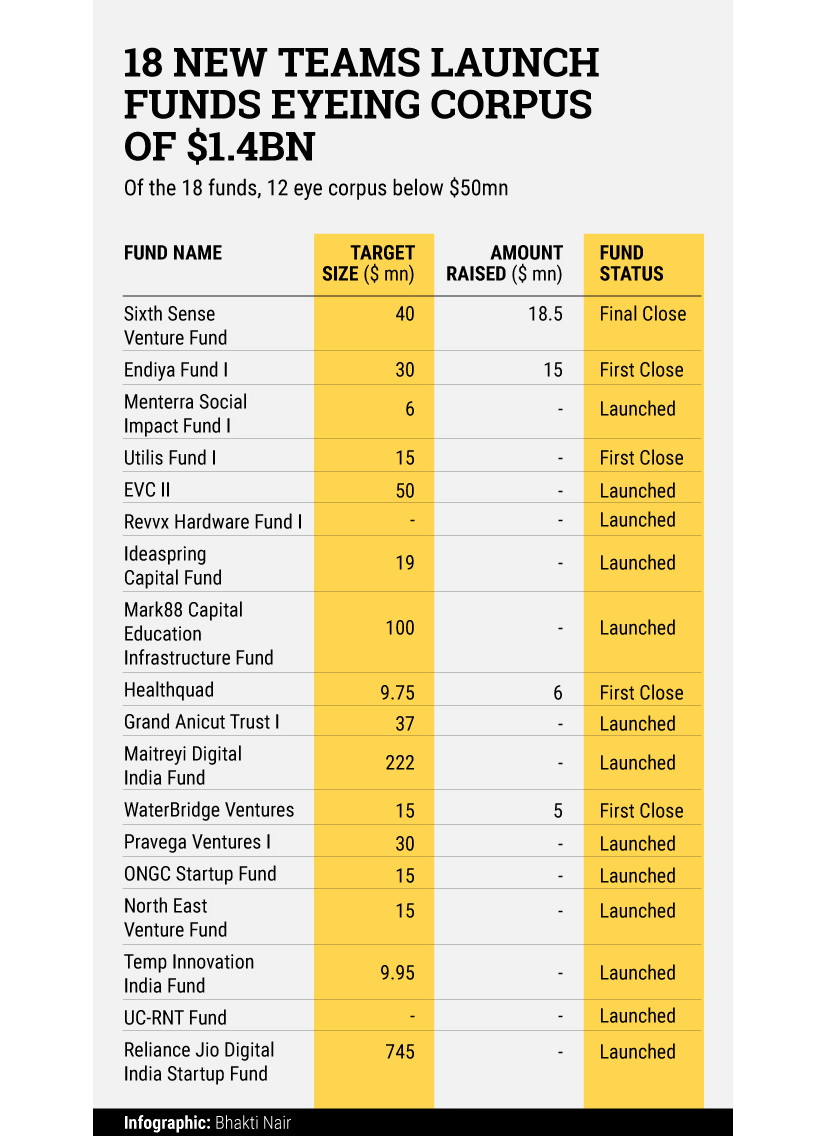 The new funds include UC-RNT Fund, which is started by Tata Sons Ltd's chairman emeritus Ratan Tata in partnership with the University of California, whose corpus is not known yet. The venture capital fund is expected to have a corpus of $100-150 million, according to several media reports.
Besides Reliance Jio Digital India Startup Fund, the other large new funds being raised are Maitreyi Digital India Fund, which is looking to raise $222 million and Mark88 Capital Education Infrastructure Fund, eyeing a corpus of $100 million.
On Thursday, Techcircle had reported that at least 36 new investment funds have been launched in the past 10 months by existing as well as new set of investors, thus, indicating that investors' faith in the India growth story is intact. More than 38% of these funds have been raised already and their managers have begun scouting for good investment opportunities.

With the new funds raised and commitments secured, more than $5.65 billion is now available with fund managers to deploy. As valuations settle down and focus shifts to profit-oriented business models, investors are hopeful that there will be plenty of sensible investment opportunities next year.
In the first nine months of 2016, private equity and venture capital investments, in terms of value and volume both, fell drastically in comparison with the same period of 2015. While deal volume fell by 40% to 348 in the January to September period compared to the same period a year ago, deals value slid by 60% to $5.6 billion.
---