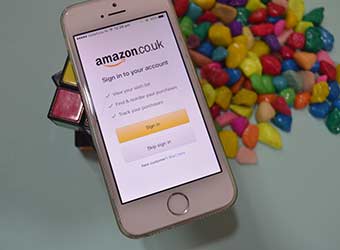 Just as Flipkart claims victory over Amazon in terms of sales in the festive month of October, the Indian arm of the US-based retail giant has made a strategic move to raise the commission charges from sellers for categories like electronic devices and automotive accessories.
In its latest revision of commission rates, Amazon has hiked the charges for a bunch of categories, including consumer electronics devices such as smartphone cases and covers, laptop batteries, desktop computers and automotive accessories and reduced commission fees on certain categories, including large appliances such as furniture and kitchen appliances, a report published by Mint said.
Confirming the development to Mint, an Amazon spokesperson said, "We always work backwards from seller needs and continually explore opportunities to support the growth of sellers in the emerging digital economy. As part of our fee revision, we have reduced fees and shipping rates on some popular categories, while increasing fees on certain others. We have reduced fees for popular categories like small appliances. Fulfilment fees that sellers incur to get their items shipped are also being reduced for oversize and heavy categories like furniture, large appliances, kitchen appliances and many more for both of our fulfilment channels—FBA and Easy Ship."
The move may have been precipitated by unexpected results of the anticipated festive season sale events where Amazon was eyeing to unseat Flipkart from the leadership position in the Indian ecommerce market. According to an earlier report by Mint, home-grown Flipkart recorded gross sales of more than Rs 5,000 crore in October across Flipkart, Myntra and Jabong platforms while Amazon India's gross sales in October stood somewhere between Rs 4,000-4,500 crore.
"One thing that is heartening in the wide lead established by Flipkart (in October) is that a home-grown company can successfully fend off a 22-year-old global behemoth (Amazon) pouring in money to buy market share. This is very important as it's a question on everyone's mind today, especially on the minds of entrepreneurs: how will we take on global giants if they come into India? The answer is that you can. You need to do it with the right customer focus, local innovation and local knowledge. And that would always win against just pure capital," Flipkart's chief executive Binny Bansal was quoted as saying by the newspaper.
Earlier this year, Flipkart had also resorted to increasing seller commissions, but that move prompted serious protest from the vendor community.  Upset with the Flipkart over the way it has unilaterally altered its commission system and was allegedly penalising sellers for the return of products by customers, several members of two unions of sellers – eSeller Suraksha and All India Online Vendors Association (AIOVA) – declared a one-day strike against Flipkart wherein they chose to display their products as 'out of stock' on its marketplace. According to them, around one million stock keeping units (SKUs) were displayed as out-of-stock during the strike.
---