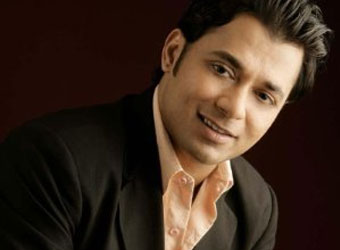 Fashion rental platform Blinge is looking at a pivot after shutting down the company's core operations, according to two people familiar with the matter.
"We are actually looking at a pivot, because we realised that the market for fashion rental was not lucrative enough," said co-founder of the company Shikhar Khanna, confirming the development.
The company is still in the process of figuring out how to spin around the business, which might roll out in the next couple of months.
Panoptic Solutions Pvt. Ltd., which runs the company, received its first round of investment in October 2015 from People Group CEO Anupam Mittal, Livspace co-founder and CEO Anuj Srivastava and Ankit Nagori, who quit Flipkart as chief business officer in February last year to start his own venture.
"We still have a bit of money from our last investment round, which we will use for the pivot," added Khanna.
According to Khanna, Blinge had to rethink its strategy as the unit economics of the company could not be positive due to the high operational cost for an e-commerce company.
"An e-commerce company is involved in selling products, so there is only one-way logistics. Whereas a fashion rental company has to make provisions for two way logistics— delivery and pickup. The money we make in the process is just a part of the MRP, but when you sell a product, you get the entire MRP. There are also dry cleaning costs, which adds to the operating costs," he said.
The startup was founded by IITians Shashwat Gopal, Pooja Dubey and Khanna in September 2015. Blinge was a rental platform that provided designer wear, branded outfits and accessories on rent. It followed a marketplace model and had a community of over 20 designers on its platform.
Players in the apparel sale and rental space in the country have been going through a challenging period.
Recently, Bangalore-based online apparel rental platform Klozee, operated by Humble Egg Technologies Pvt. Ltd, closed operations.
Prior to that, ethnic products marketplace Craftsvilla acqui-hired women clothing rental platform F2SO4.
However, in July this year, Mumbai-based Flyrobe, another online fashion rental platform raised $1.7 million (Rs 11.3 crore) in seed funding led by Sequoia Capital.
Lately, many startups have shut shop because of lack of funding, but there are some, who are folding up business despite the availability of funds, for an increased focus on profitability and a viable business model.
Yesterday, Bangalore-based scrap collection and recycling startup EnCashea, which raised a seed funding from FreeCharge co-founder Kunal Shah and others recently, decided to shut down its operations due to an unsustainable business model that runs on thin margins, but necessitates incremental working capital. Priyank Jain, co-founder and CEO, said that the company still has around 15-20% of the raised capital, which it will be returning to its investors.
In August, online marketplace for pre-owned cars GoZoomo, decided to shut down operations as the founders failed to carve out a business model with sustainable unit economics. The company, which had raised $7 million (Rs 46 crore) primarily from SAIF Partners, had decided to return the remaining capital to its investors.
---