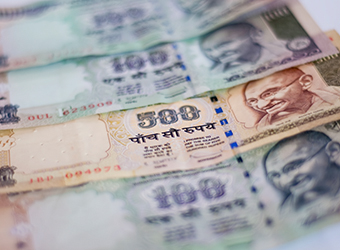 Times Internet Ltd (TIL), the digital business arm of the country's largest media company Bennett Coleman and Co. Ltd (BCCL), has set an ambitious target of achieving $1 billion in revenue in five years or by March 2022. The company recently said it was on course to clock in Rs 1000 crore ($150 million) in net revenue this financial year.
"We intend to grow 45%-50% every year in terms of net revenue. If you do the basic math, we will exceed at least a billion dollar in net revenue in five years," Gautam Sinha, CEO, TIL, told Techcircle.
The current top-line makes the company arguably one of the largest internet businesses in the country and the effort is to expand its market lead, said Sinha. "Take any large ecommerce player, their net revenue will be of this order or less," he said.
BCCL already publishes market-leading titles such as The Times of India and The Economic Times besides running a slew of TV news channels that include Times Now and ET Now, among others. Now, TIL is aiming to be a leader in the consumer internet space. With 37 properties that include digital versions of Times publications, entertainment-focussed businesses such as Cricbuzz, Gaana, deals site Coupondunia, restaurant booking site Dine Out and property portal Magicbricks, the company claims to have a user base of 175 million, which is larger than that of Facebook in India.
To grow its revenue five fold in the next five years, TIL will seek out the inorganic route and will be exploring big-ticket acquisitions. The company is in the process of launching a large M&A fund to facilitate the acquisitions and mergers.
Elaborating on the strategy, Sinha said: "We will be bullish on startup investments and will do 14-15 accelerator level investments, four to five series A and B investments, and two to three buyouts excluding acqui-hires (annually on average over the next five years)." He added that TIL wasn't really looking for financial but strategic investments.
Vertical e-commerce More interestingly, the company is actively considering a re-entry into the e-commerce business. The learnings from the shut down of Indiatimes Shopping have led the company to rule out a play in horizontal ecommerce. However, it still harbours ambition to return to ecommerce sector by entering niche segments.
"We will look for categories where competition allows us to differentiate based on our strength. At the moment, we are evaluating few options. Depending on where the market is we will get into some categories in transactions," Sinha said. He, however, did not reveal the verticals TIL plans to get into.
The company already has an interest in some of the segments. Its investee company GradeStack, for instance, runs a marketplace of online academic and professional courses. GradeStack is one of the 44 investments that Times Internet has done since 2011 through its accelerator programme T Labs. Sinha believes T Labs has brought in the startup culture in the organisation. TIL begins with around Rs 50 lakh initial investment in chosen T Lab startups. Beyond the seed stage, the company has done series level investments as in the case of Delhivery, ZopNow and Shuttl.
Speaking about the revenue and growth target for the next five years, Sinha says the foundation of the growth had been laid five years ago with an aggressive inorganic expansion strategy, startup incubation and investments and global partnership programme.
"We were predominantly a media company till 2012. While there was a focus on technology, we never articulated ourselves as a digital product and technology company. It took us five years to drive that change in people, culture and behaviour," he said. "And that strategy is working. In terms of users we have grown 3.3X from 50 million four years ago," he added.
Under global partnership programme, where it helps other digital product and content businesses to enter or expand in India in exchange of a small stake, the company has forged 20 partnerships with operators as Uber, Airbnb, Gizmodo, Business Insider, Huffington Post, Coursera and Wize.
Without disclosing any details, Sinha said five to six new partnerships were currently under discussion.
In an unprecedented move, Times had initiated a large fundraising drive for its realty portal Magicbricks but later shunned the efforts. Sinha, however, indicated that depending on the market conditions, if certain segments called for huge capital spending, TIL would again for go fund-raise for subsidiary firms.
Will TIL be able to accomplish the ambitious targets it has set itself? "It is a difficult market," said Sanchit Vir Gogia of market research firm Greyhound Research. There are challenges as a large part of Times Internet revenue is ad-driven and ad-revenue is increasingly harder to come by, he added. "The 75% of the 7000 crore ad market is owned by Google and Facebook."
"TIL is, of course, formidable thanks to the network of media and entertainment properties the group has built. Now the fight for advertising dollar is all about conversion and if they can leverage their volume and monetize," he added.
---