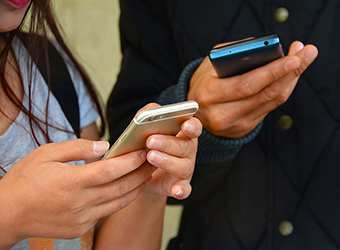 Chatting robots or chatbots are slowly but steadily entering our lives. From booking flights or bus tickets to getting the most appropriate insurance plan, chatbots are changing the game of getting things done by simply using a messaging app. A host of ventures are emerging to help make life easier for chatbot users.
While chatbots are growing at a faster than expected rate in developed nations, India is not far behind. Many startups have also been experimenting with Artificial Intelligence and chatbots in personal concierge services. Some of them are even backed by investors. For example, chatbot app Haptik, raised funding from Times Internet in April this year and Bengaluru-based artificial intelligence startup Niki.ai got backed by Ratan Tata in May.
Techcircle takes a look at some chatbots that can help make your life easier.
Niki.AI: Ratan Tata-backed Bengaluru-based startup Niki.ai, run by Techbins Solutions Pvt. Ltd., allows its users to order anything over a chat interface. It offers bill payments, cab/bus/hotel booking, food ordering, phone recharging, getting scores of an ongoing match, providing home services, payment of insurance premium, among many other services with its partner businesses. It will also soon venture out into courier services. The app is available on Android for free.
It was launched in April 2015 by IIT alumni Sachin Jaiswal, Keshav Pravasi, Nitin Babel and Shishir Modi.
Haptik Personal Assistant: Mumbai- and San Francisco-based Haptik Inc. helps its users save time spent on the internet by looking for ways to get details of things such as best mobile plan, restaurant reservations, price of a car, etc. Haptik can perform a wide array of activities ranging from finding the best shopping deals, checking train status, book movie tickets, get food delivered, and book flight/train tickets among others. One can set even reminders on the app. It is available on both Android and iOS for free.
Haptik was launched in 2013 by Aakrit Vaish, Swapan Rajdev.
Lawbot: This Chennai-based chatbot or rather Lawbot analyses and reviews legal documents, like license agreements, which can help you save time, money and simplify the process. Run by cruxiQ, this app looks into the contract, picks up clauses and analyses them before suggesting possible solutions. To get the review, one will just need to upload the contract. It claims to find and spot errors in the contract. However, it doesn't offer legal advice.
Lawbot was founded by Beli A B and Manasvini Krishna in 2015.
Lookup: Run by Hatchery Software Private Limited, this bot helps connect local businessmen with customers. This personal assistant, like others helps in making life easier for its users. This 'Local Shopping Network', can put its user in touch with the local shopkeeper. Local businessmen may also use Lookup and increase their customer base. The app promises to protect the privacy of the customers and doesn't ask users to disclose their personal details like contact number, etc.
Lookup was founded by Deepak Ravindran in 2014.
Fynd: This shopping app is aimed at disrupting the way people shop for fashion apparels and accessories. Mumbai-based Fynd sources products directly from the nearby outlets and takes anything between 4 to 24 hours for delivering the order. Buyers can try for free and return the product if not convinced. Run by Shopsense Retail Technologies Private Limited, it also has one touch mobile payment feature. It has is a wide range of brands and products, which includes ethnic wear, shoes, bags, clothing, etc. It also notifies users of discounts and cash-back offers.
Fynd was founded by three IIT-Bombay alumni: Farooq Adam, Sreeraman MG and Harsh Shah in 2015.
---