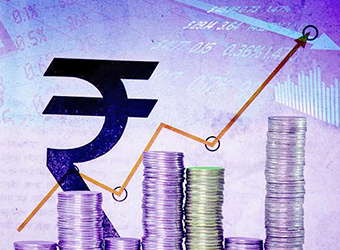 Zebpay, a bitcoin exchange platform and mobile wallet, is in talks to raise $4 million to upgrade its servers and enhance its security in order to handle large trade volumes.
US-based Pantera Capital, a bitcoin investment firm, has shown interest in taking part in the funding round that will be led by an Indian venture capital firm, Saurabh Agrawal, chief executive and co-founder of Zebpay, told TechCircle.
He declined to reveal the name of the VC firm as the company is still in the process of finalising one. He had also said that existing investor Arjun Handa, chairman and managing director of Claris Lifesciences Ltd might also invest in the current round.
Besides technology Zebpay will deploy the funds for marketing and operations.
It is also liasioning with one of the Big 4 consulting companies (PricewaterhouseCoopers, Ernst & Young, Deloitte and KPMG) in order to push for better regulations around bitcoin usage. Agrawal said that the firm has also consulted with the Reserve Bank of India (RBI) and Forward Markets Commission (FMC) for the same.
In 2013, the RBI had cautioned users against the use of bitcoin as a mode of payment and till date has not provided any regulations on its use. However, the RBI is now looking into blockchain technology to see what other uses it may have besides bitcoin. Last month, ICICI Bank in collaboration with Dubai's Emirates NBD piloted a project to execute international trade finance and remittance transactions using blockchain technology. There were also reports that Microsoft is teaming up with Bank of America and Merrill Lynch to build and test blockchain.
The platform Zebpay, operated by Zeb Ventures Pte Ltd, allows users to buy and sell bitcoins, to store bitcoins and also use bitcoins to buy e-commerce site vouchers and recharge mobile airtime across India via an app. The company had raised $1 million in January this year from Claris Lifesciences CMD Arjun Handa, Jindal Worldwide MD Amit Jindal and other unnamed investors.
Saurabh Agrawal, Sandeep Goenka, and Mahin Gupta founded the company in 2014. It was started by Gupta in 2012 as BuySellBitco.in and was re-branded as Zeb IT Service Pvt. Ltd in 2014. In 2013, the Enforcement Directorate raided the offices of BuySellBitco.in as it was found to be in violation of Foreign Exchange Management Act (FEMA), according to media reports. Zebpay said, "Given market conditions, it was a general inquiry by ED and there was no violation of FEMA guidelines. We fully co-operated with the officials and were never found guilty of any such allegations." Headquartered in Singapore, the company also has an office in Ahmedabad. Agrawal is the founder and chairman of event management company Red Events, while Goenka is former joint managing director of Hemlines, a textile export company and founder of Blynk, hotel concierge app.
In September, bitcoin exchange Unocoin raised $1.5 million (Rs 10 crore) in a pre-Series A funding round led by early-stage investor Blume Ventures. Mumbai Angels, ah! Ventures and international investors such as Digital Currency Group, Boost VC, Bank to the Future and FundersClub also participated in the round.
In October 2015, Abra, a bitcoin-powered remittance app, received Series A funding from Tata Sons' chairman emeritus Ratan Tata and American Express.
---