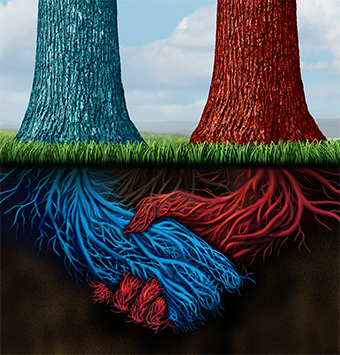 LawRato.com, a Delhi-based legal tech startup, has raised an undisclosed amount in its pre Series A round of funding from Indian Angel Network (IAN).
The funding round was led by IAN co-founder Alok Mittal, it said in a statement.
As a part of the investment, IAN members VP Rajesh and Srikant Sastri will join the company's board.
"With over 10 lakh lawyers and with no published data on lawyers' performance track record, it can be a daunting task to find the right lawyer in India. LawRato is aligned to our thoughts and has a user-friendly interface that helps law seekers connect with the right lawyer and get legal advice," Mittal said.
The company, run by PAPA Consultancy Pvt. Ltd, was founded in 2014 by Rohan Mahajan and Nikhil Sarup. Mahajan has previously worked with Airtel, Digitas and Wizcraft, while Sarup has served as chief strategy officer at Razorfish India, a marketing agency.
"While people know that they need help with an issue, they don't know the right way to navigate the legal system, and who to consult. That's where LawRato is an ideal option to go for," said Mahajan.
LawRato is an interactive online platform that makes it faster and easier to find and hire credible, verified lawyers in any city or court in India. The platform helps users get free initial legal advice. For customised advice, users can pay and book private consultation with lawyers, through the partner lawyer directory, based on areas of law, city, rating and experience.
The company claims to have over 2,200 lawyer profiles across 200 cities currently. It also has a Hindi version of the platform.
In the legal services sector, on-demand legal services provider HiGrit Services Pvt. Ltd raised an undisclosed amount in seed funding from Ashish Mahajan and Sarvesh Sharma, co-owners of web design company Osvin Web Solutions Pvt. Ltd, in July.
Prior to that, Legal Raasta Technologies Pvt Ltd, which provides legal services to entrepreneurs, small and medium-sized enterprises and professionals over its online platform legalraasta.com, raised $1 million (around Rs 6.7 crore) in angel funding from two high net-worth individuals, Pravin Khandelwal and Yatin Kumar Jain.
---