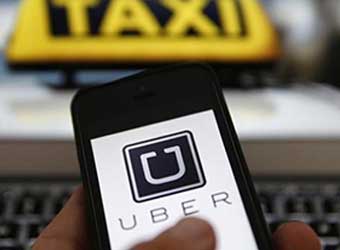 US-based cab-hailing app Uber Technologies Inc has entered India's neighbouring country Bangladesh, as the world's most valued startup continues its push for a larger presence in developing nations in the region.
"Uber will make it easier to travel around Dhaka and open up flexible, economic opportunities for driver partners," the firm said on its official blog.
Uber has partnered with Bangladesh's telecom operator Grameenphone for the launch in capital city Dhaka. Similar to India, users can pay by cash at the end of the ride.
The San Francisco, California-based startup has presence in more than 450 cities, globally.
In March, Uber had launched its low-cost service in Pakistan. According to a Reuters report, "Uber's Pakistan launch is part of a $250 million drive into central Asia, the Middle East and North Africa."
The US cab-hailing firm recently decided to sell its China operations to bigger local rival Didi Chuxing in a deal that will give Uber a one-fifth stake in Didi Uber earlier said the deal with Didi will allow it to invest more in India.
In India, Uber is in a cash-burning race with Ola, the dominant player in the local market.
India is now its largest market outside the US and accounts for 12% of all Uber trips globally, another Reuters report said, citing a 7 September letter written by Uber to its investors.
"Some of our fastest growth is in India, and the merger with Didi frees up resources for additional investment in our customer experience and technology there," the letter said.
In an interview with Mint, Uber's India head Amit Jain has said the company plans to enhance the team at its Bengaluru engineering centre to 50 from 15 by the end of the year and that the San Francisco-based team that catered to Chinese operations will now complement the Bengaluru centre.
On Tuesday, Ola introduced its connected car concept Ola Play in India.
---